Posted by:
Cambodian
| Posted on:
July 21, 2014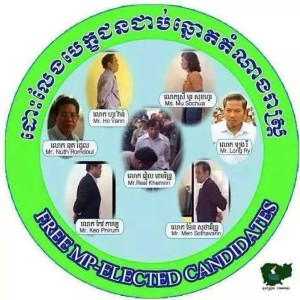 Right now, Cambodian people are eagerly waiting to hear the result of negotiation between CNRP and CPP to end the one year long political stagnation. This resuming talk happened during the political tension as authority and court of Cambodia arrested and detained 7 MPs-elect of CNRP and a youth activist on felony charges such as violence incitement and insurrection. The charges have been seen politically motivated. The Cambodian people and the world diplomats are roaring to this unacceptable pre-trial detention. Those 8 detainees are named as "the prisoner of conscience". Until now, Cambodia has received the title of "prisoner of conscience" not less than 37 people. This entitle is named and recognized by civil society and world community movements for justice and democracy. So we couldn't fathom how bad justice system in Cambodia. This system has been well-known for its biases and subservient to the power of incumbent politicians.
Amid arresting and detaining of the CNRP's important officials, it is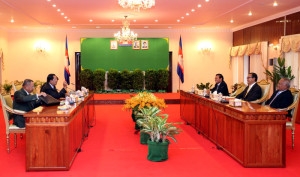 surely a pressure for this party to accept some conditions assigned by the CPP. First of all, the negotiation is a package talk which means authority must release those detainees without condition, and the agenda to breakthrough the political deadlock was already outlined during the phone talk (which was recorded) between Sam Rainsy and Hun Sen on April 9, 2014. So two parties seems have realistic road-map for their ongoing negotiation today. We pray for the success which means "good faith negotiation can happen only until both sides put the national interests first". National interests right now are very important such as in-dept reform of NEC, neutral mass media, and early election conducting. These mentioned flaws are caused by the last year vast election irregularities and these irregularities have inherited since post UNs-sponsored election in 1993.
Posted by:
Sophoan Seng
| Posted on:
July 19, 2014
Dear Friends of Democrats and Justice Lovers;
I am interested to read more books on "violence" in Cambodia. Since, I was born I can say violence is everywhere and it is man made. The trauma of Cambodian people caused by violence is very tremendous. The victim of the violence is the weak, not the strong. In contrast, the strong gain benefit from violence embroilment as this projected violence is systematic.
Sometime, violence has been shaped itself from time to time. For instance, the Khmer Rouge leaders were great in using violence to control others and enhance their power. But their extremism ended their career faster than expect. The same Khmer Rouge comrades have likely maintained their power base but changed the images of violence, at least academics see this as changing from "direct" to "indirect" violence embroilment. With this synthesis, well-known authors on Cambodia such as David Chandler, Penny Edwards, Gafar Peang-meth, Sorpong Peou, John Tully, and Sebestian Strango have simultaneously theorized Cambodia politics as lineage political culture of violence built by violence leadership.
While the UNTAC-sponsored election in 1993 was not violence free, the post-established government was violently divorced from each other through a deadly coup detat. Subsequently, many protesters were injured, amputated and killed by the grenade attack and security guards deployed by the government; and many movie stars and journalists are day-light shooting including extrajudicial killing. Those perpetrators have never been brought to justice. Sebestian observed that the repression on opposition party through violence orchestration and court-ordered charges have been traditionally trumped-up by the CPP under Hun Sen leadership.
Now, look at the two groups within Cambodian's People Party (CPP) such as the revolutionists leadership and pragmatists leadership: the revolutionists groups have always taken over the agenda and their tools are guns, batons and judiciary manipulation visibly.
Posted by:
Sophoan Seng
| Posted on:
July 15, 2014
As there are huge public demand for the recent published book titled "Political Leadership Skills: Pathway for Khmer Leaders", we have also donated some books to the following entities: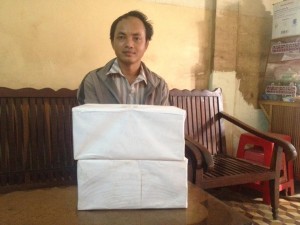 100 books to Meach Sovannara for his Leadership Training of Local Leaders (picture is his assistant)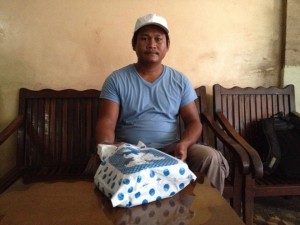 30 books for 2 different libraries: A library next to the Ansung Primary School in Chambak Commune and the Cam Youk Lim Library which is attached to the Om Radsady School, both are in Takeo Province (the two libraries have collected the books by Mitty Steele and Prof. Ear Sophal).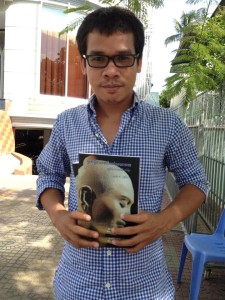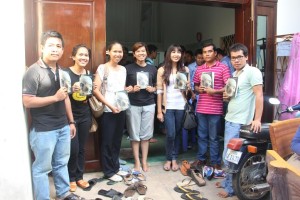 10 books to the Politikoffee Club to empowering young political leaders and their aspirations distributed by Ou Ritthy (facebook link)