Political Pragmatism
now browsing by tag
Posted by:
Cambodian
| Posted on:
November 24, 2015
This part (42), Mr. Sophan Seng continued to analyse on the Reform of Cambodia Education. After the wake of war, education has remained important factor for this country to leapfrog herself from post-cold war country to peace and developed country, or from revolutionary-socalled country to democracy country equipped by Rule of Laws and Fair Share of National Wealth according to sustainable development pragmatism.
Again, Mr. Sophan highly articulated on quality of education system and quality of school teachers. In Cambodia, besides of fundamental concept of "better knowledge persons to teach less knowledge person" has remained omnipresent presently existing in Cambodia modern school compounds, the teachers' pedagogy is seen out-of-date omnipotently.
For instance, this likely pro-violence country has not yet trained teachers to be anti-violence agents at schools at all. Teachers, in Cambodian concept, they are the second parents of all Cambodian children. While children are affected by violence-parenting style of ingrained traditional home-raising parenthood, teachers are not well trained in handling domestic violence in schools at all.
Recent incident of a school teacher commanded a male student to unclothe a female student in front of the roommates in the way to punish her because of her inability to answer assignment question, is one of the thousand punishment ways Cambodian teachers have always used to teach them in schools.
This sexual violence is among other four domestic violences ie. physical violence, verbal violence, financial violence, and emotional violence. School teachers are not taught to handle with all these violences and most of time they are the violence perpetrator rather than a violence stopper/investigator/observer.
Those teachers are not different from public politician figures whose education credentials are not counted to getting their way into those important public servants and high prestigious public posts. As the matter of fact, Cambodia education has been mocked by the no education or less education persons have become a player of role model in the public eyes of Cambodian people. Currently, many top officials including Premier are not graduated high school. Currently, majority of teachers are counted by training teachers graduates, they have not completed post secondary education at all.
When this important strata of social fabric are remained weak, the future of Cambodia is deems murky.
Posted in Culture, Economics, Education, Environment, Leadership, Politics, Researches, Social | Comments Off on Political Paradigm of Pragmatism from the Khmer Youth part 42
Tags: Cambodia Education Reform, Domestic Violence, Education Reform, Political Paradigm of Pragmatism, Political Pragmatism

Posted by:
Cambodian
| Posted on:
July 7, 2015
This part of 27th on "Political Paradigm of Pragmatism from the Khmer Youth" broadcasted in July 5 and July 6, 2015, the author Mr. Sophan Seng continued to talk about the prospect of Sun Ray Policy Platform in second phase.
Different from first phase expressingly upgrades the higher portfolio of the opposition party, this second phase is about the legal activity of the opposition to setting up their own shadow cabinet.
There are different names being used in major democratic countries on this opposition teaming-up scenario such as shadow ministers, shadow cabinet, group of critics, or shadow government etc. In Canada, current opposition leader Thomas Mulcair is not only the leader of opposition NDP party and minority leader of the Canada national assembly, he is also the leader of the shadow cabinet of NDP.
Remember that Hun Sen accused MP Cheam Channy as illegally trying to inflict the government as he was assigned by the Opposition Sam Rainsy Party to lead the shadow defense ministry. MP Cheam Channy was arrested and incarcerated by the government. He was named the prisoner of conscience in that time.
Actually, UNs failed to establish a sustainable democratic system in Cambodia especially the Political Party Institution in which many democratic countries such as Canada, Australia, UK etc. have fully endorsed official opposition to run their party effectively by giving them sufficient allowance and budget sponsoring by the state and let them conduct broader activities to effectively bring critics towards the status-quo government party leadership including establishing their own shadow cabinet to be ready for their future move. Those democratic founding fathers have well projected the national interest first, not the political party first in concreting the essential foundation of their nations.
Among the pillars of democratic principles to sustain its long term political institution, Cambodia opposition party CNRP should be endorsed to run their own shadow cabinet without receiving threat from the government party leadership at all.
Posted by:
Cambodian
| Posted on:
June 17, 2015
This 24th part was broadcasted by CMN Radio on Sunday, June 14, 2015 in which our author Mr. Sophan Seng elaborated on how political institution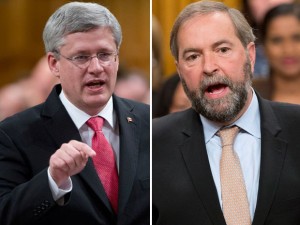 in Cambodia should be pragmatically built for a sound democratic political system. At the moment, Cambodia has evolved into government leadership party and opposition leadership party. But the political deficit is resting on not-in-balance between government leadership party and opposition leadership party in pushing for genuine democratization.
The author has compared the current status of Cambodia's two political parties as standing in different positions: Cambodian People's Party is standing on the top of the hill, while the opposition party Cambodia National Rescue Party is standing on the ground. The uphill struggling of the opposition party to take the stage of government leadership is like an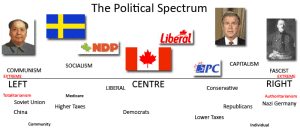 activism struggle. This competition has posited "none fair play" in a sound political system of democracy like it has been implemented in Canada, the UK, and Australia.
Our author suggested many different phases of "Sun Ray Political Platform" which shall be aired in the following weeks.
Posted by:
Cambodian
| Posted on:
April 28, 2015
At the end, the Author concluded that Cambodia as a state has seems relentless to undertake a policy that led to success. He made an analogy statement like a lost traveler and a direction pointer, eventually the direction pointer is also clueless on the actual place a lost traveler is seeking for assistance.
This part, the Author Mr. Sophan Seng, has analysed the different between three countries of three ideologies-resulted struggles. For USA who has embraced pragmatism, this country was formerly under UK authority, has jumped up from a status as a colonial country to most civilized democratic country. George Washington who is named "Founding Father" of the United States once was a military chief belonged to England.
For Vietnam, their past history as a France colonial country has transformed their leadership into pure communism equipped by strict rules and deadly punishment on those corrupt officers. This country has practiced communism as the result bestowed by ideological statecraft. For Cambodia, we have experienced both colonialism and hybrid democratic post-colonial period and the post-cold war both Khmer Rouge and Vietnamese occupation, but as the result, Cambodia is a revolutionary state which is paralleled of third world country, a last sort.
For Vietnam, their ancestors had developed the policy of Don Dien which means sending the military into the distance areas of dense forests, in order to clear the forests to paving way for community/villages creating, bringing the people in to settle there by state's supports, helping them with capacity-building by creating community/village system, and the military withdraw from those areas in search for further expansion etc. Those civilian Don Dien people have successfully expanded their territories for generations to come. In the year of 1986 or so, the Vietnamese government crafted Doi Moi policy to solve the problems of political and economic stigma/sanctions while their military and political domination experienced heavy hand in Cambodia. Doi Moi means "Renovation" to responding to the state's policy of "socialist-oriented market economy" intended to achieve various reforms.
Hence, Cambodian people and experts have asked simple question on sending military into Cambodia in January 7, 1979 is the act of Don Dien, and to withdraw the military back in 1989 is the act of Doi Moi, or not? The prospect view to believing that Vietnamese Don Dien in this 21st century shaped different from that 18th century. While the Khmer Rouge whited out every thing in Cambodia, the coming of Vietnamese military and governmental officers including hundred thousand experts, are the biggest Don Dien expedition to rebuild this jungle land to come back to life. Thus, the military withdrawal in 1989 was voluntary by Vietnamese faction without having international inspection to the realistic and actual receding procedures. Many believed that Vietnamese military uniforms were sent back to Vietnam, while civilian Don Dien populations are continuing their tasks unobstructedly.
At the end, the Author concluded that Cambodia as a state has seems relentless to undertake a policy that led to success. He made an analogy statement like a lost traveler and a direction pointer, eventually the direction pointer is also clueless on the actual place a lost traveler is seeking for assistance.