Cambodia Leadership Skills
now browsing by tag
Posted by:
Cambodian
| Posted on:
September 17, 2017
Op-Ed: Asia Times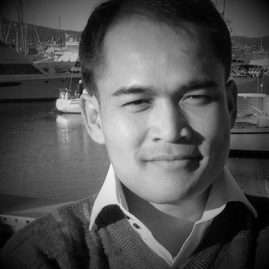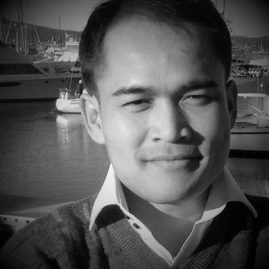 Cambodian politics reached a new boiling point with the arrest of the opposition leader last week. Kem Sokha was handcuffed in the middle of the night in his house and accused of "treason" by the government.
Foreign governments have reacted to the arrest, and members of the opposition have called for them to take action against the Cambodian government. The questions now are these: What actions should the West take? And how tough should these actions be?
Political conditions in Cambodia have worsened in recent years, most notably after local-government elections in June this year. The 2013 national elections and the June 2017 local-government elections threatened the Cambodian People's Party (CPP), which has been in power since the fall of the Khmer Rouge regime in 1979.
Among a range of actions to weaken the opposition, in July this year, despite a boycott by the opposition, the CPP passed an amendment to the Law on Political Parties. The amendment allowed the government to ban convicted political leaders from running for political office, while  the parties run by them would be disbanded altogether. Sam Rainsy, the former opposition leader, had to resign from his Cambodian National Rescue Party (CNRP) to save it from being dissolved.
Last week, the CPP regime jailed Kem Sokha, Sam Rainsy's successor, and charged him with colluding with a foreign power to topple the government. The accusation appears to be based mainly on a speech Kem Sokha made in 2013 to his supporters in Australia. At that time, he had boasted of the support he receives from Americans to advance his political career and unseat the CPP.
His arrest followed the government's expulsion of a US-based non-governmental organization and the closures of The Cambodia Daily and local radio stations linked to Radio Free Asia and the Voice of America.
A number of foreign governments reacted promptly to the arrest. Australia and Japan expressed their concerns about the deteriorating political conditions in Cambodia and suggested that the CCP-led regime maintain a political environment favorable for a free and fair national election, to be held next July.
The US and the European Union went further, calling for the immediate release of Kem Sokha, but stopped short of announcing punitive measures if the government ignored their call.
China, however, opted not to pressure the Cambodian government and promised to stand by its side.
US Ambassador to Cambodia William Heidt speaks during a press conference at the US Embassy in Phnom Penh on September 12, 2017, sharply denying 'extraordinary accusations' that the US was involved in a plot to overthrown the government.
Members of the opposition are calling for the international community to take tough action against the Cambodian government, but have fallen short of prescribing specific actions. Nevertheless, it is customary for the opposition to seek international intervention when their political fortunes are under threat from the CPP-led government. Sam Rainsy called on the West to cut off aid and impose economic sanctions on Cambodia on many occasions in the past. Similar appealshave been made now in the aftermath of the arrest of Kem Sokha.
The question now is this: Should the West impose sanctions on Cambodia to restore political order?
Some countries, such as Japan, are certainly facing a dilemma, and their policy options are limited. The West and for that matter Cambodian citizens have to make a hard choice between accepting the status quo and potentially pushing Cambodia into China's complete sphere of influence and wiping out the gains made in the past two decades in terms of economic development and democratization.
Slashing aid and imposing economic sanctions would definitely undermine Western countries' past efforts to contribute to the development of Cambodia, which have been significant over the past two decades. They contributed to peace-building processes that  culminated in the October 1991 Paris Peace Accords. They aided the reconstruction of postwar Cambodia, channeling significant development assistance to the country. (Western aid accounted for more than 60% of the total in 2015.)
The United States' and the EU's special preferential trade agreements helped Cambodia develop its export sector, particularly the garment and footwear sector and related industries, which account for about 80% of the country's exports.
The US extended Most Favored Nation status to Cambodia in 1996 and the Generalized System of Preferences last year. The EU extended its Everything but Arms scheme to the country in the early 2000s. Cambodia exported more than 60% of its products to the US and European markets in 2016.
Cambodia has also benefited from the China-ASEAN Free Trade Agreement, but its exports to China accounted for only 6% of the total last year.
Garment workers walk in front of factories in Phnom Penh in October 2015 after government promises of wage increases fell short of their demands.
Thanks in part to Western assistance, the Cambodian economy has grown extraordinarily well over the past decades, averaging 7% per year since 1993 and helping poverty to fall more than 1 percentage point per year on average since 2003. Cambodia graduated from the status of a Least Developed Country in 2015.
In the event of Western economic sanctions, parts of the Cambodian export sector are most likely to collapse. In the short to medium terms, Cambodia is unlikely to be able to count on China to fill the vacuum left by the US and the EU, given that the two Asian countries are competitors in the global garment and footwear market.
Posted by:
Cambodian
| Posted on:
March 5, 2017
Political Analysis:
"when one is out of common sense, one is likely chasing their own shadow without knowing the shadow's owner" – Anonymous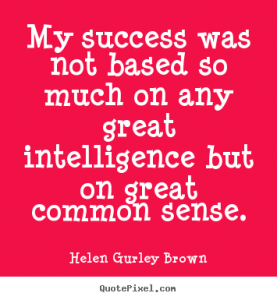 U.S. Department of State through its Diplomacy in Action has always released situations of human rights and democracy for many countries around the world annually. This 2016, with its tittle "Country Reports on Human Rights Practice 2016: Cambodia", the reports echoed to its 2015 reports on seventh different sections such as respecting for the integrity of the person including freedom from arbitrary deprivation of life and other unlawful or politically motivated killings etc. by exposing the killing of Dr. Kem Ley and its distrustful legal investigation to punish the real perpetrator(s) as well as arbitrary arrest and detention by exposing several arbitrary arrests, pretrial detention, and denial of fair public trial etc.
This descriptive report is common sense to all Cambodian people and its report is based on NGOs' reports in Cambodia. But this type of report is not void from a strong political rebuttal from the government, especially through her human rights department (please listen to spokesperson HE Kata Uon by RFI Khmer), without accepting the report to improve their work performance, the rebuttal is critical to deny and to defend themselves from any wrongdoings. Actually, there are many points to be learnt from the report. And the accusation that such report is the violation over Cambodia's sovereignty is impregnably baseless. By looking at the regular conducts of the report and the nature of the report which was seems to re-organize information collected from annual database released by local NGOs in Cambodia, they are common sense that has been nationwide conveyed by Cambodian people. The rebuttal is likely opposing to such common sense perceived by the Cambodian people.
The spokesperson highly talked about the professional and technical workmanship within the government especially within their human rights department, but the verbal rebuttal and refusal rhetoric is significantly highlighting its lack of common sense, professionalism, and technicality. Cambodian people are speechless and hopeless to this kind of government leadership performance. Cambodian people need concrete policy framework documenting within a credential report or publishing to read rather than through relentless verbal attacks to major outsiders' reports. This is a country, not an autocratic plot of land.
#CambodiaLeadershipSkills
Posted by:
Cambodian
| Posted on:
March 3, 2017
Political Paradigm of Pragmatism from the Khmer Youth part 100
This part (100), Mr. Sophan has invited everyone to join this 100 versions of "Political Paradigm of Pragmatism from the Khmer Youth" program. This 100 parts celebration is significantly accelerating the freedom of youth and their modern accurate vision.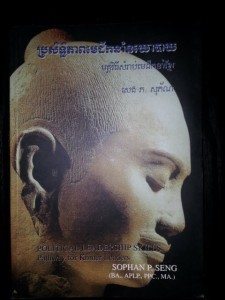 By joining this 100 parts celebration, it is meaningful to reinvigorate the fundamental components of achievable framework for the future. The analysis could help to interpret vision into action, and predictable outcomes. The key argument of his analysis within this 38:59 minutes clip is "Critical Thinking". He expounded the teaching of Lord Buddha to apply in real life situation of Cambodia. His main theme is the fundamental thought, speech, and action that are in balance or literally said "moderation", "middle path", or "avoiding the two extremes".
With this 100 parts celebration, the audio clip is expected to help Cambodia to continue a progressive democratic path of rule of law which is a "moderation" path.
Posted by:
Cambodian
| Posted on:
December 24, 2016
Political Paradigm of Pragmatism from the Khmer Youth part 89
This part (89), Mr. Sophan analysed on how to develop Cambodian human resource to be agent of change and democratic catalysts. By comparing to old saying that Khmer people are fluently reciting "if
you want to get knowledge, you must kill your instructor; if you want to receive fruits, you must burn down the trunk", the philosophy conundrum of Cambodia politics is muddier and murkier. The saying explicitly means don't be afraid of accumulating and digesting knowledge from instructor by asking questions, interacting, and making friendship with instructor.
In sum, these three components are essential to develop agent of change and democratic catalysts in Cambodia as following:
Children must be developed democratic mindset in family setting as a strong foundation by having parenthood with potential parenting pedagogy. Majorly, Cambodian parents regard their children as objective, not subjective at all. Major parents has used authoritarian approach to raise children. Without allocating space for children to express their opinion and questions parents, is the shortage of democratic mindset, and this practice is a pro-domestic violence in which it has become the cycle of violence from generations to generations.
Schools are centre of democratic development, but Cambodia schools have been slow in both financial funding and capacity building. Teachers are used less learnt to teach the unlearnt. This setting is really out of context to develop pedagogy of teachers to teach students in a democratic way. Nonetheless, schools have been viewed as a political campground for government-led party to influence through providing salary, gifts, and entitlement. Major school principles and superintendents must proclaim loyalty to government-led party to ensure their career.
Top leaders are the most effective public figures who are showing both role model and leadership. Democratic leaders are persons who set aside personal interest by working harder to bring collective interests for their long lasting fame of the future. Cambodian leaders are in contract. Both personal raising and schooling are not a good example for Cambodian children to follow. When he has been raised in a violence family, he is tending to be more authoritarian than democratic. When he has been nominated to position by backing from foreigner, he is tending to be more into self-deceiving than self-motivation in nation building. Cambodia is unfortunate to having their incumbent leader that is not a democratic person!