Tuesday, January 5th, 2021
now browsing by day
Posted by:
Leadership Skills
| Posted on:
January 5, 2021
'Be a leader': Sochua calls on king to intervene to ensure her return
For your reference, please refer to original article of Southeast Asia Globe
With a revoked Cambodian passport in hand and a ruling party intent on blocking her return, Cambodian National Rescue Party deputy leader Mu Sochua has called on King Sihamoni to 'be courageous' and ensure her right to a fair trial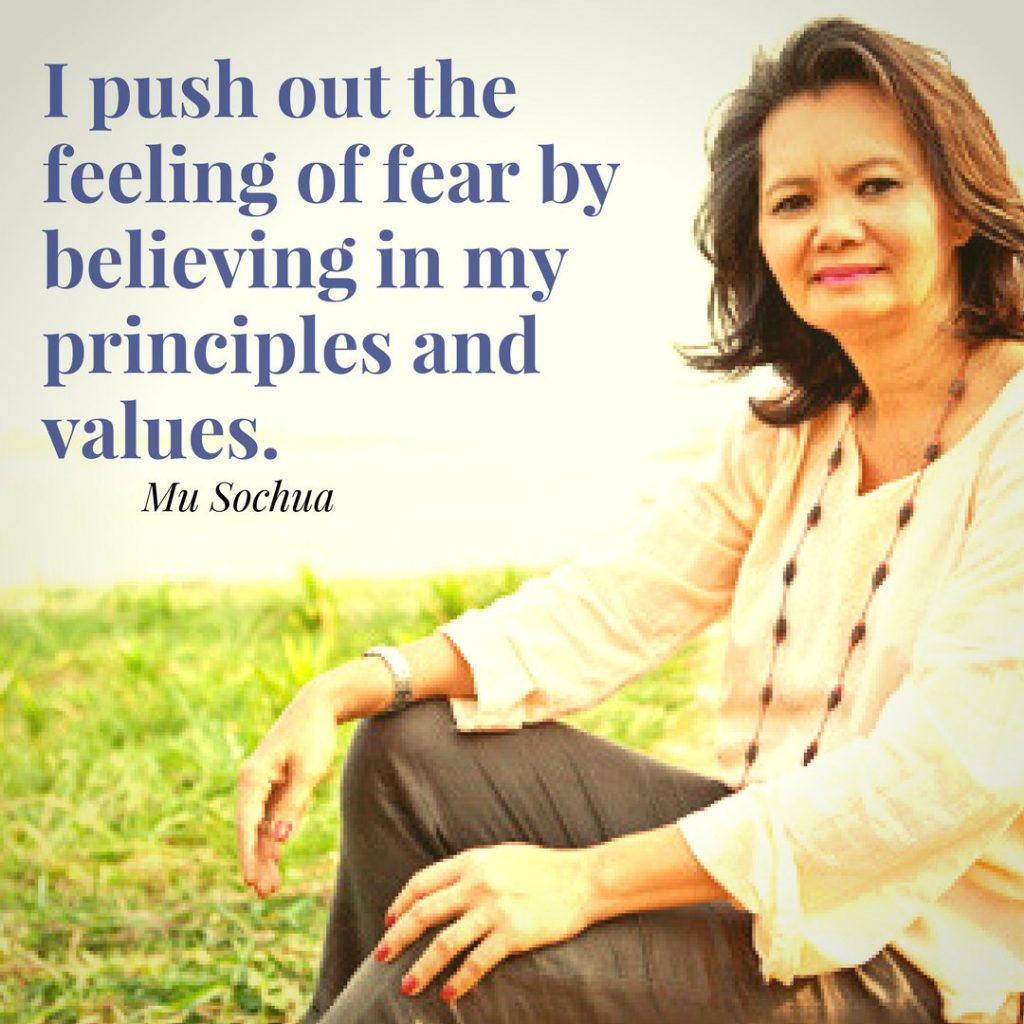 Holding a revoked Cambodian passport, a ruling party intent on stifling her return, and now even a pandemic-hit global travel sector, the odds of a successful homecoming for Mu Sochua in the coming weeks seem slim at best. 
But that's not stopping the exiled opposition figure, the vice-president of the Supreme Court-dissolved Cambodian National Rescue Party, from exploring every potential avenue to facilitate her return – now even calling on King Norodom Sihamoni to intervene.
"The king has a lot of power, and he's not using it," she said. "I'm sorry, as citizens, as his subjects, we have to ask the king to be courageous – be a leader."
During a January 4 phone interview with the Globe from the US state of Rhode Island, she explained that, without her Cambodian passport, she had unsuccessfully applied for a visa as a US citizen in an attempt to return to the Kingdom to face trial. Regardless, she said her team has booked a Singapore Airlines flight to the Kingdom that arrives on January 17, replacing an earlier cancelled one.
In a last ditch attempt to gain entry to the country, Sochua said, she and the CNRP executive committee were preparing a letter to be sent to the monarch on January 5.
"One of my last resorts is to ask the king to call a meeting of the Supreme Council of the Magistracy to question the court and the judges," she said, pointing to the body Sihamoni heads that is officially tasked with guaranteeing the independence of the judiciary.
She continued that the courts, if truly independent, have the power to force the hand of the government to issue her a visa, upholding her constitutional right to be present at her own trial.
"The king should ask the judiciary, why are you not taking measures to ensure that these defendants can be present in court?" she said.
The king has a lot of power, and he's not using it. I'm sorry, as citizens, as his subjects, we have to ask the king to be courageous – be a leader
Read More …