UN Calls for End to 'Punitive Measures' Used Against Cambodian Environmental Activists
Posted by:
Leadership Skills
| Posted on:
July 1, 2021
UN Calls for End to 'Punitive Measures' Used Against Cambodian Environmental Activists
'Human rights and environmental work are not criminal offenses,' the UN says in a June 30 statement. 2021-06-30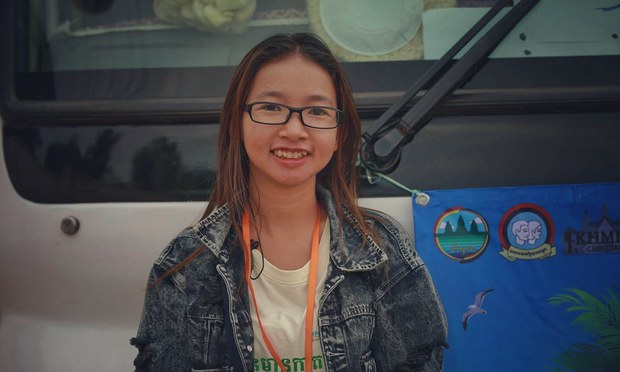 United Nations human rights and environmental officials called on Wednesday for an end to Cambodian authorities' use of "punitive measures" against protectors of the country's environment, following the arrests this month of four young environmental activists.
The four activists, members of the Cambodian environmental protection group Mother Nature, were arrested on June 16 after three of the group—Sun Ratha, Ly Chandaravuth, and Sith Chhivmeng—were arrested while filming the drainage of sewage into the Tonle Sap River in front of Phnom Penh's Royal Palace.
Separately, authorities in Kandal province arrested Mother Nature activist Yim Leang Hy at his hometown in the province's Koh Thom district. Sith Chhivmeng was later released after 24 hours of questioning by police in Phnom Penh.
Sun Ratha, 26, and Yim Leang Hy, 32—have now been charged with conspiracy and with lèse-majesté, or insulting the king, and are being held in Phnom Penh's Prey Sar Prison awaiting trial.
The fourth youth activist arrested and now also held at Prey Sar—Ly Chandaravuth, 22—has been charged with plotting to topple Cambodia's government.
The group could face between five to 10 years in prison on conviction. Mother Nature founder Alejandro Gonzalez-Davidson, now living outside Cambodia, also faces charges of conspiracy.
In a June 30 statement, Cynthia Veliko—Southeast Asia Representative for the UN Human Rights Office in Bangkok—called on Cambodian authorities to end the use of the "punitive measures routinely leveled against human rights and environmental rights workers in Cambodia."
"Human rights and environmental work are not criminal offenses," Veliko said.
"We urge the authorities to ensure that human rights and civil society organizations in Cambodia can operate without fear or intimidation and that their rights to freedom of expression, peaceful assembly and association are protected and respected."
The world is now living in the midst of an environmental crisis, added Dechen Tsering, the UN Environment Programme's Regional Director for Asia and the Pacific, also writing in the June 30 statement.
"Civil society which peacefully advocates for the environment is a fundamental partner in addressing the challenges of climate change, biodiversity loss and pollution," Tsering said.
Cambodia rejects criticisms
Responding to the UN statement, Kata On—spokesperson for Cambodia's official Human Rights Committee—rejected the statement's concerns as the thoughts of individuals "whose opinions are not in the best interests of Cambodia."
"But if these concerns are raised one day at the UN General Assembly or in meetings of the UN Human Rights Council, Cambodia will use the mechanisms [available to it] to defend its record on human rights," Kata On said.
The concerns expressed in the UN statement are not subjective opinion, however, but the views of skilled UN staff working to fulfill their responsibilities, said Soeung Senkaruna, spokesperson for the Cambodian rights group ADHOC.
"These explanations by the Cambodian government have not won credibility with the international community in the past," Soeung Senkaruna said.
"If Cambodia is concerned about losing its image on the world stage, or about getting respect on the world stage, it should accept findings like these and work to improve its record," he said.