The Beauty of Phnom Penh: the Pearl of Asia
Posted by:
Analyst S
| Posted on:
September 7, 2008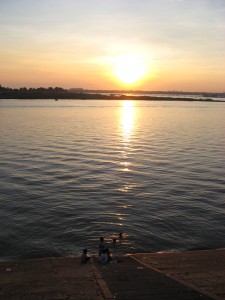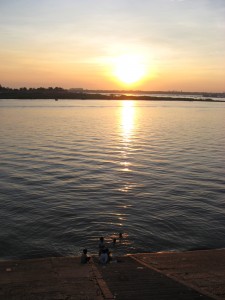 Phnom Penh was named after the complete building of mountain dedicated to Don Penh who were the senior devoted Buddhist initiated to worship the important Buddhas consecrated on the top of this mountain. This Cambodian latest capital significantly attracted by its view in the conjunction of four main rivers: Upper Mekong, Lower Mekong, Thonle Sap, and Thonle Basak. It also appeals by the stylizing of French legacy which once called "the pearl of Asia" in same time of Saigon.
If you have chance to visit Phnom Penh, I suggest to go early morning to see the sun rise in front of the Royal Palace. Boomingly, many Phnom Penhians prefer to exercise early morning gathering with many different groups. They run, walk, dance and play. Music is lullabying amid morning dew ground and dawn sky.
Pigeons are flockingly exercising with hundreds of people. The sun gradually appears while the dark quickly dispelled. The red beam beautifully reflects the red tile roof of the palace exhibits the canvas of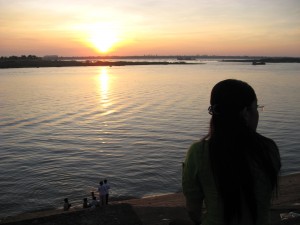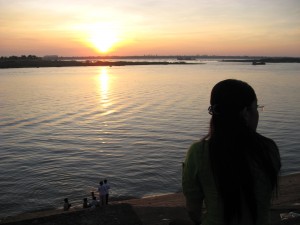 neatly painting. Many peoples eagerly open their eyes to stare at the soft morning sun. If you were sitting here, you must feel so incredible great to chill yourself under the smoke of morning dew with the light beautiful rising sun appearing from the water.
Before roads flooded by jammed vehicles, this esoteric morning atmosphere surely provides you the fresh air breathing deep into lung to appreciate with further achievement of your new day.