France: Cambodian opponent Sam Rainsy acquitted of complaint filed by Hun Sen
Posted by:
Leadership Skills
| Posted on:
October 10, 2022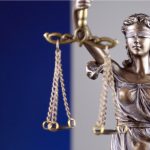 France: Cambodian opponent Sam Rainsy acquitted of complaint filed by Hun Sen
Original Source: The Point
Source: AFP
Published on10/10/2022 at 5:38 p.m. – Modified10/10/2022 at 5:47 p.m.
L'Cambodian historical opponent Sam Rainsy , in exile in France and who was tried in Paris for defamation after two complaints, including one from Cambodian Prime Minister Hun Sen , was released on Monday, noted an AFP journalist .
Mr. Rainsy appeared in court on September 1 for these two defamation complaints for comments made on his personal Facebook account in June 2019.
Co-founder of the Cambodian National Salvation Party (PSNC), the main opposition party, Sam Rainsy, 73, fought Hun Sen for a long time – in power for 37 years in Cambodia – before going into exile in France where he has lived since 2015.
"Our client welcomed the two release judgments (…) with immense emotion," said Mathias Chichportich and Jessica Finelle, lawyers for Mr. Rainsy, in a press release.
"For more than twenty years, Sam Rainsy has denounced the crimes perpetrated by the Cambodian regime and fought to promote democracy. Forced into exile, all his political levers have been eliminated by Hun Sen who is trying by all means to reduce him to silence," the lawyers said.
According to the lawsuit that was filed in Paris, Sam Rainsy on Facebook in 2019 accused Hun Sen of being behind the 2008 death of Commissioner Hok Lundy – the head of Cambodia's national police – killed in the fall of his helicopter.
Mr. Rainsy was acquitted on Monday for this defamation complaint.
The opponent was also released for another defamation complaint, which had been filed by Dy Vichea, for remarks he also made on Facebook in June 2019. Son of Hok Lundy, Dy Vichea is Deputy Commissioner General of the Cambodian National Police and son-in-law of Hun Sen.
Mr. Rainsy, who also has French nationality, is the subject of numerous trials in Cambodia, where he says he is being prosecuted for political reasons.
During his trial in Paris, Mr. Rainsy had asked the court to "transpose to a country (Cambodia, editor's note) where there is no freedom of expression, where all those who want to tell the truth find themselves dead, in prison or in exile".
"Facebook is my only window of expression", had dropped the opponent, recalling having "escaped death several times" and the "tens of years in prison" to which he was sentenced in Cambodia.
"At least 80 of my supporters have been murdered," he said.
"By releasing Sam Rainsy, French justice solemnly and forcefully recognizes the legitimacy of his action and consecrates his freedom of expression. For our client, this judgment (…) is a hope for all defenders of freedom and justice in Cambodia and elsewhere", add the lawyers of Mr. Rainsy.
In their pleadings on September 1, the lawyers of Hun Sen and Dy Vichea had, for their part, criticized the "tribune against Hun Sen" that they had wanted to make of this trial Mr. Rainsy.
Since the 2018 legislative elections in Cambodia, after which Hun Sen's party won all the seats in Parliament, results hotly contested, the regime has multiplied arrests and procedures against any dissenting voice.
10/10/2022 17:34:01 – Paris (AFP) – © 2022 AFP