Online Campaign Update Today
Posted by:
CambodiaTreks
| Posted on:
July 7, 2013
"Your Vote is Invaluable"
Dear Voters;
First of all, I would like to thank everyone who has voted for ONLINE VOTING CAMPAIGN of 28 July 2013. Until now, the turnout is 116. The result is following:
CNRP = 109 or 94%
CPP = 7 or 6%
See chart below: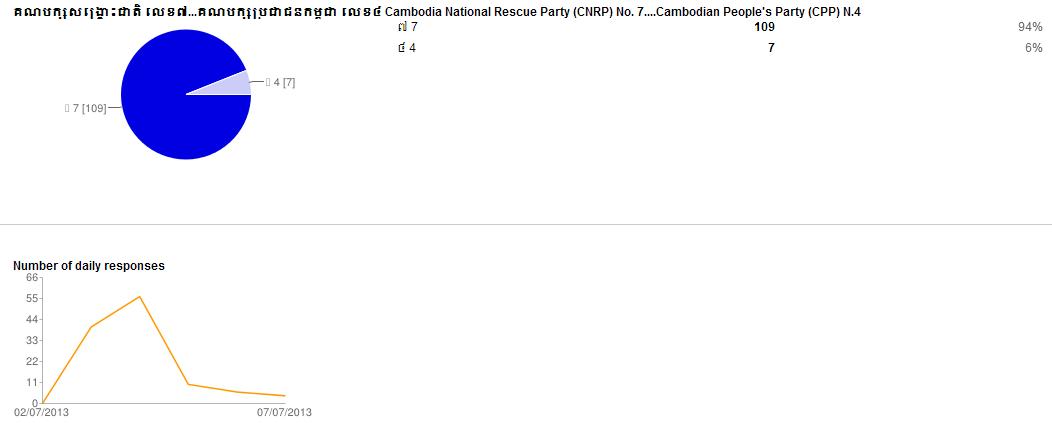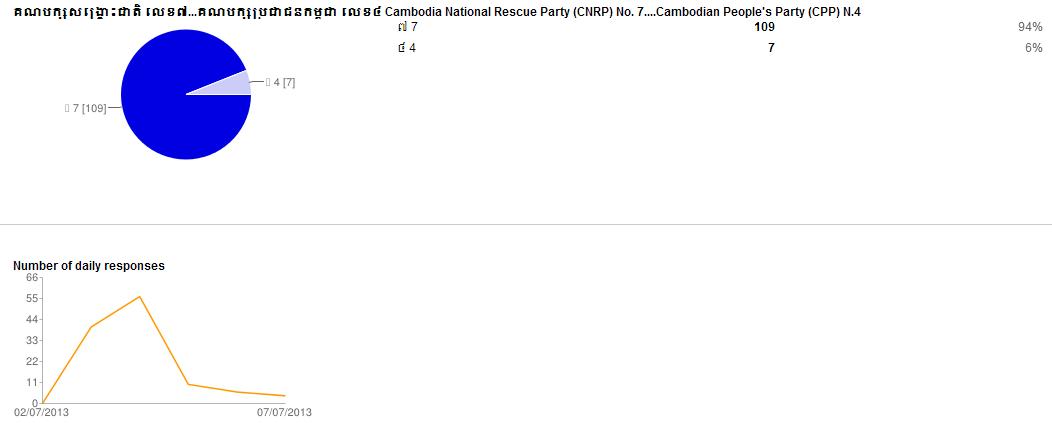 Note that your duplicate vote(s) will not be counted. If you have not yet voted, please vote by clicking here and share it with your friends.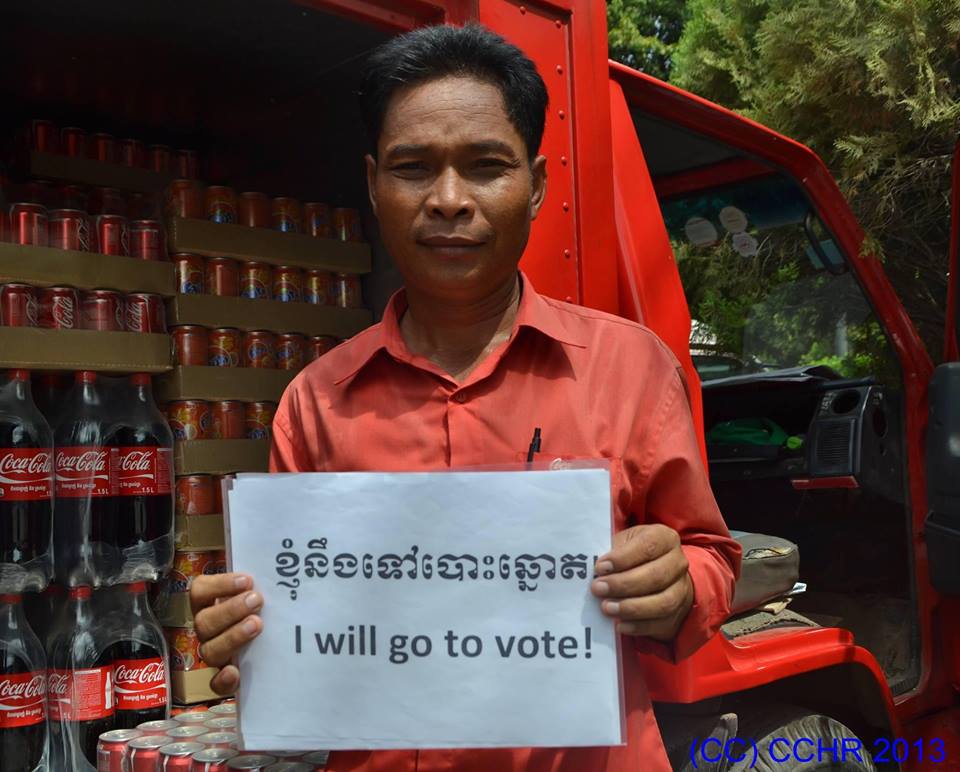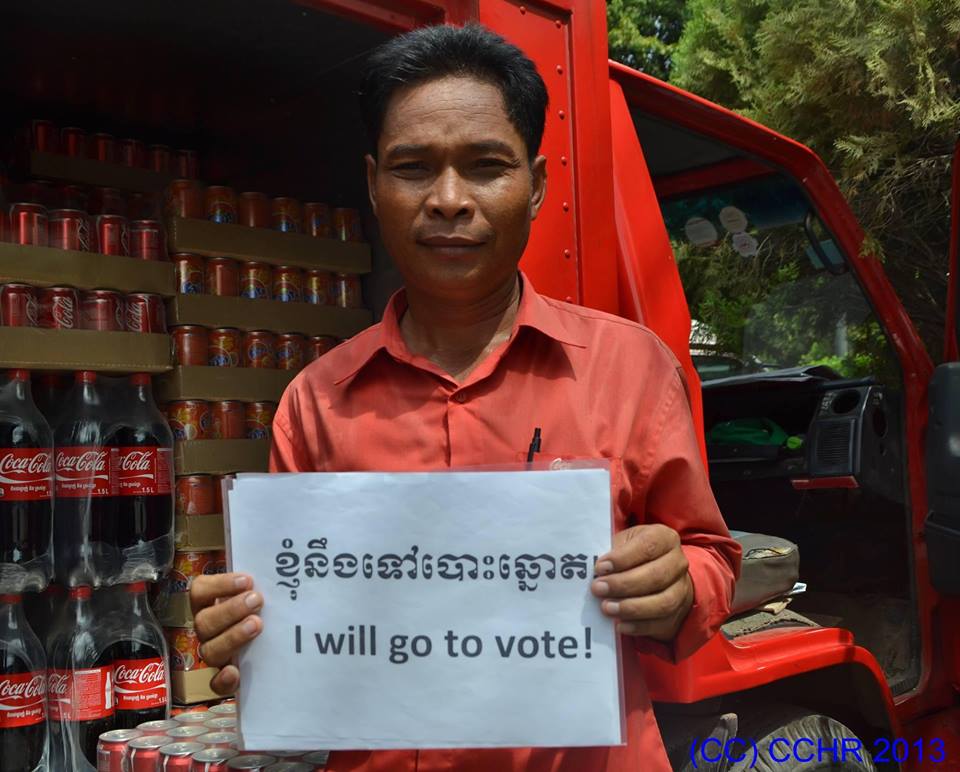 Best Wishes,