Politics
now browsing by category
Posted by:
Leadership Skills
| Posted on:
January 17, 2019
Global clothing brands are pulling orders from Cambodian factories in anticipation the nation will soon lose tariff-free access to European markets

មុននេះបន្តិចក្នុងខែនេះ ទស្សនាវតីសំលៀកបំពាក់Apparel Insiderបោះពុម្ពផ្សាយថា ប្រទេសកម្ពុជានឹងត្រូវបាត់បង់ការបញ្ជាទិញដ៏ធំមហិមាពីព្រោះយឺហោរធំៗអន្តរជាតិបារម្មណ៍ថាកម្ពុជាអាចនឹងបាត់បង់ការអនុគ្រោះពន្ធពិសេសអ៊ីប៊ីអេ។

អត្ថបទបានសរសេរបា្រប់ដោយមិនបញ្ចេញឈ្មោះយីហោរណាមួយជាក់លាក់ថា"ប្រភពរបស់យើងប្រាប់អំពីយីហោរមួយចំនួនបានសម្រេចចិត្តរួចជាស្រេចដើម្បីដកខ្លួនចេញពីការបញ្ជាទិញពីប្រទេសដែលនឹងជួបវិបត្តិ"។ ក្រុមហ៊ុននាំមុខគេធំៗដូចជាអាម៉ានី ហ្កាប និង អេតនិងអិម ផ្គត់ផ្គង់សំលៀកបំពាក់ពីរោងចក្រដែលមានមូលដ្ឋាននៅប្រទេសកម្ពុជា។

Earlier this month, the industry publication Apparel Insider reported that Cambodia is set to lose "huge swathes" of orders because international brands are fearful that it could lose EBA privileges.


"Our sources suggest a number of brands have already decided to begin pulling orders from the beleaguered country," the article stated without naming any particular brands. Leading global companies such Armani, Gap, and H&M source clothing from Cambodia-based factories.
Op-Ed: Asia Time, By DAVID HUTT, @davidhuttjourno PHNOM PENH, JANUARY 16, 2019 5:07 PM (UTC+8)
Cambodian Prime Minister Hun Sen said on Monday that a dissolved opposition party will be "dead" if the European Union (EU) moves ahead with plans to withdraw his country from a tariff-reducing trade arrangement.
The threat comes amid reports that international brands are pulling contracts from Cambodia's crucial garment and footwear sectors in anticipation of the EU possibly ending the country's tariff-free access to European markets.
Marking his 34th year as Cambodia's prime minister earlier this week, an anniversary that makes him one of the world's longest serving non-royal leaders, Hun Sen launched one of his strongest tirades yet against the EU.
"There is no need to embrace [you] because it's too late, so let it be. If we were to step on the necks [of the opposition party], it would be just like this," he said in a public speech, referring to the Cambodia National Rescue Party (CNRP), the country's only viable opposition party that was dissolved by the Supreme Court in November 2017.
The CNRP was accused of conspiring with the United States to conduct a "color revolution," despite almost no evidence provided to support the allegation. The EU has pressed for the party's reinstatement and the release of its president Kem Sokha, who has been held in pretrial detention since his arrest in September 2017 on treason charges.
"If you want the opposition dead, just cut it," Hun Sen added, referring to the EU's threat to withdraw Cambodia from the "Everything But Arms (EBA)" preferential trade scheme in response to his political crackdown.
"If you want the opposition alive, don't do it and come and hold talks together," he added, in what amounted to a possibly lethal ultimatum to the EU.
Hun Sen's Cambodian People's Party (CPP), which has been in power since 1979, easily won a general election last July, at which it took all 125 seats in the National Assembly. Many Western nations considered the election illegitimate.
In principle, the EU wants Hun Sen's government to engage in judicial and political reform, including allowances for the CNRP to return as a legal entity again. The CPP has constantly said the CNRP's restitution is not on the table, though it has released jailed activists and conducted limited political reforms in recent months.
Some of the 177 CNRP politicians who were banned from politics in November 2017 were offered a reprieve after the government amended the constitution in December.
Those tentative reforms seemed to acknowledge the importance of maintaining access to EBA trade privileges. Cambodia exported roughly US$5.8 billion worth of goods to the EU in 2017 under the scheme.
The majority of those exports came from its vital garment and footwear sector, which accounts for almost 40% of Cambodia's gross domestic product (GDP).
In 2016, roughly 18% of all European imports under the EBA scheme came from Cambodia, with only Bangladesh selling more. The EU has not yet formally launched the withdrawal process, though it is thought to have begun informal procedures in that direction.
In October, the European Commissioner for Trade Cecilia Malmström said that Cambodia had been notified of the EU's position, adding that "without clear and evident [political] improvements on the ground, this will lead to the suspending of the trade preferences that they currently enjoy."
Once the withdrawal process is started, it could take up to a year before the European Commission actually decides if tariffs will be placed on all Cambodian exports or just certain products. It is unlikely, unless the EU wants to be most punitive, that garment exports will be the first to face duties.
Read More …
Posted by:
Leadership Skills
| Posted on:
January 14, 2019
Op-Ed: Reuters
"If you want the opposition alive, don't do it and come and hold talks together," he said.
PHNOM PENH (Reuters) – Cambodian Prime Minister Hun Sen on Monday threatened to retaliate against the opposition if the European Union withdraws duty-free trading access over human rights concerns.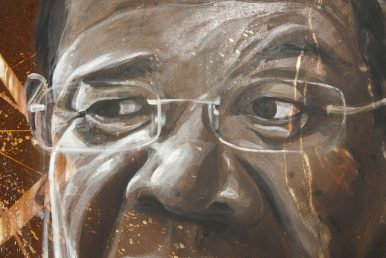 The EU in November began a formal procedure to strip Cambodia of its Everything but Arms (EBA) status, after Hun Sen returned to power in a July general election in which his party won all of the seats after a crackdown on the opposition.
"If you want the opposition dead, just cut it," Hun Sen said in a speech at the inauguration of a ring road around the capital, Phnom Penh, addressing the European Union and referring to Cambodia's EBA status.
"If you want the opposition alive, don't do it and come and hold talks together," he said.
EBA is an initiative aimed at helping poorer countries. It can be withdrawn in the case of serious violations of human rights conventions.
The EU threatened to withdraw the trade preferences because of a crackdown on the opposition ahead of the July election, which the EU condemned as not being credible.
Hun Sen, 66, who also marked 34th year of his premiership on Monday, said that he would not forgive those who had appealed to Western countries to cut aid to press his government, and said critics should get ready to flee abroad.
"People are prepared to flee, be prepared," Hun Sen said.
"I won't forgive them."
Cambodia's Supreme Court dissolved the main opposition Cambodia National Rescue Party (CNRP) and banned 118 party members in 2017 at the request of the government after accusations that the party was plotting to take power with the help of the United States.
The party and the United States rejected any such plot.
CNRP leader Kem Sokha was released from prison in September after spending more than a year in jail on treason charges but remains under house arrest in Phnom Penh.
Read More …
Posted by:
Cambodian
| Posted on:
January 13, 2019
How Vietnam lost and China won Cambodia
But the question remains whether Cambodia is moving closer to China at the expense of Vietnam, or is the CPP moving closer to the Chinese Communist Party (CCP) at the expense of the Vietnam's Communist Party? Beijing is now offering the same party-to-party exchanges and "soft power" roles that used to be exclusive to Hanoi.
More civil servants and ministry officials are traveling to China on visits to observe how politics operates there. Most ministries have signed bilateral agreements to boost joint cooperation. Beijing has also funded new think tanks in Cambodia, and is even paying for Cambodian journalists to visit China to study alongside their Chinese counterparts.
Thanks to scholarship programs, more than 1,000 Cambodians have now studied at Chinese universities, many of whom will go onto hold positions of influence. Most are likely to return imbued with China's outlook on world affairs, in which Vietnam often plays the role of adversary, especially in regards to the South China Sea.
In December, China's Foreign Minister Wang Yi pledged more support for youth exchanges programs when he met Hun Many, one of Hun Sen's sons who serves as president of the Union of Youth Federations of Cambodia, a CPP-aligned organization.
Another explanation of shifts in party-to-party relations between Cambodia and Vietnam is the supremacy of Hun Sen over the CPP. Analysts say that CPP grandees, like the late Chea Sim, the party's president between 1991 to 2015, were avowedly pro-Vietnam.
Interior Minister Sar Kheng is another senior CPP official who is said to still have very close ties to Hanoi, though his control over the party is certainly not as significant as Hun Sen's. The death or fading influence of such pro-Vietnam officials has allowed the CPP to rethink its foreign relations, analysts say.
Hun Sen (R) with Interior Minister Sar Kheng. Photo: AFP/Tang Chhin Sothy
"At least since 2008, Hun Sen has held almost all the cards in the CPP. Hun Sen was initially balancing between Vietnam and China. His decision to move closer to China was backed by the CPP because Hun Sen effectively is the CPP," says Chambers.
There are also clear changes in military-to-military relations as China's armed forces form even closer relations with Cambodia's – possibly making Vietnam's military ties less important in the process.
The two sides now hold regular joint training exercises, dubbed "Golden Dragon", and Beijing invites senior Cambodian defense officials on state visits. This has become even more important after Phnom Penh postponed, for an undisclosed time, joint training operations with the US military, which is forming increasingly closer ties to Vietnam's armed forces.
In recent years, China has also pledged hundreds of millions of dollars to support Cambodia's military, including an additional US$130 million it provided last year to the defense sector. China also pledged US$2.5 million last year to help clear unexploded ordnance left behind by the Khmer Rouge, a donor area that used to be provided mainly by the US and Japan.
In November, this journalist co-authored a report for Asia Times on rumors that China was lobbying to build a naval base in southwest Cambodia, and correctly predicted the issue would be raised by senior US officials, including Vice President Mike Pence, when they attended Asian conferences at the time.
Cambodian naval officers during a sea drill. Photo: Wikipedia
Hun Sen and other senior Cambodian politicians have spent the last two months denying the allegation.
When he visited Vietnam in December, Hun Sen told his counterpart Nguyen Xuan Phuc that the report was "fake news, lying news and destructive news," while repeating his oft-stated rebuttal that "the constitution of Cambodia does not allow any foreign military bases in the Kingdom."
Read More …