Personal life and Cambodia politics through story telling
Posted by:
Cambodian
| Posted on:
August 6, 2014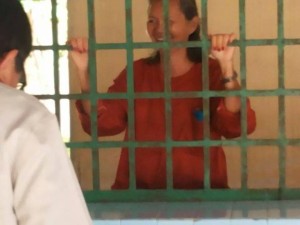 Reading The Advisor Cambodia today on "Mu Sochua: Protesting with poise", it has triggered sadness, empathy, leadership and realization. Passing through the upheaval political landscape of Cambodia, the story telling of Mu Sochua has shaped new perspectives for Cambodians. The war and national division during these decades have absolutely embedded within all Cambodian memory regardless of farmers, labors, officials and politicians. Her story has encouraged all youths to continue their struggle for social change, justice and freedom.
All words and phrases mentioned in the interview, are thought-provoking. From her breastfeeding childhood to the latest injustice Prey Sor jailing, has simultaneously mixed the feeling of sadness and enjoyment. Life is like that, sometime we cried because of separation and pain, but sometime we cried because we are over-joyful. Sometime life is shaped by our own action (Kamma), but sometime life is shaped by circumstance or environment. However, the impact on life and its future shape wholly depends on our own inner strength and willpower. This reflects invaluable LEADERSHIP style we all should renew!
I would like invite all of you to read this outstanding life's story telling: http://theadvisorcambodia.com/2014/08/mu-sochua-protesting-with-poise/