Who Am I?
Posted by:
Leadership Skills
| Posted on:
February 24, 2023
✔I'm not impressed by money, social status or job title.
I'm impressed by the way someone treats other human beings.
✅ខ្ញុំមិនអោយតំលៃមនុស្សដោយទឹកប្រាក់ ដោយឋានៈបុណ្យសក្តិក្នុងសង្គម និងតំណែងការងារទេ ខ្ញុំផ្តល់តំលៃតែលើមនុស្សណាម្នាក់ដែលយកចិត្តទុកដាក់គុណតំលៃមនុស្សជាតិដូចគ្នា។
#WhoAmI #ខ្ញុំគឺជានរណា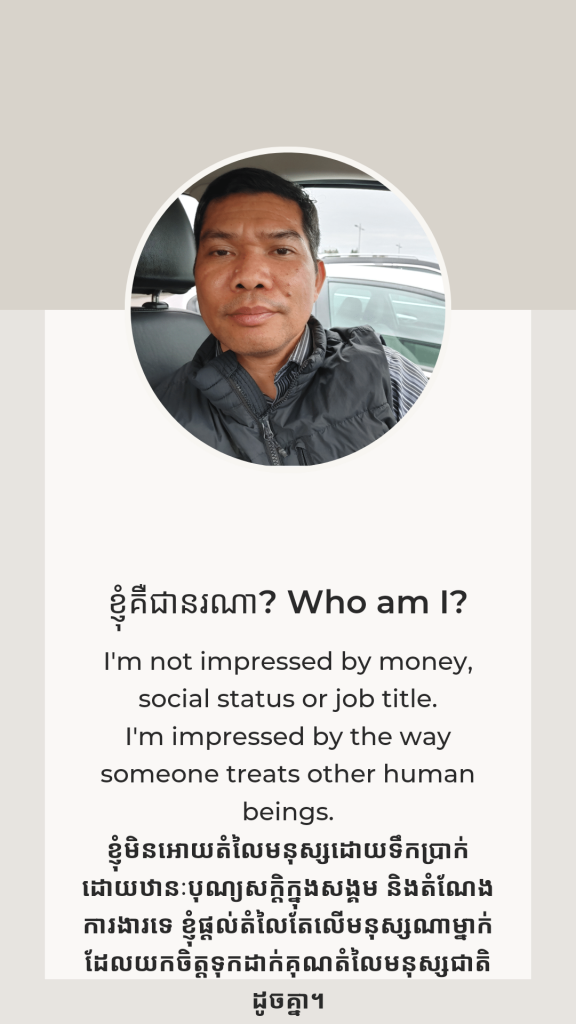 When you have the right MINDSET
The Rest is Peace of Cake
MINDSET is Everything.
នៅពេលអ្នកមានផ្តត់គំនិតល្អត្រឹមត្រូវ
អ្វីសល់ពីនេះគឺស្រួលដូចបកចេក
ផ្តត់គំនិតគឺអ្វីៗគ្រប់យ៉ាង។
#ខ្ញុំគឺជានរណា #WhoAmI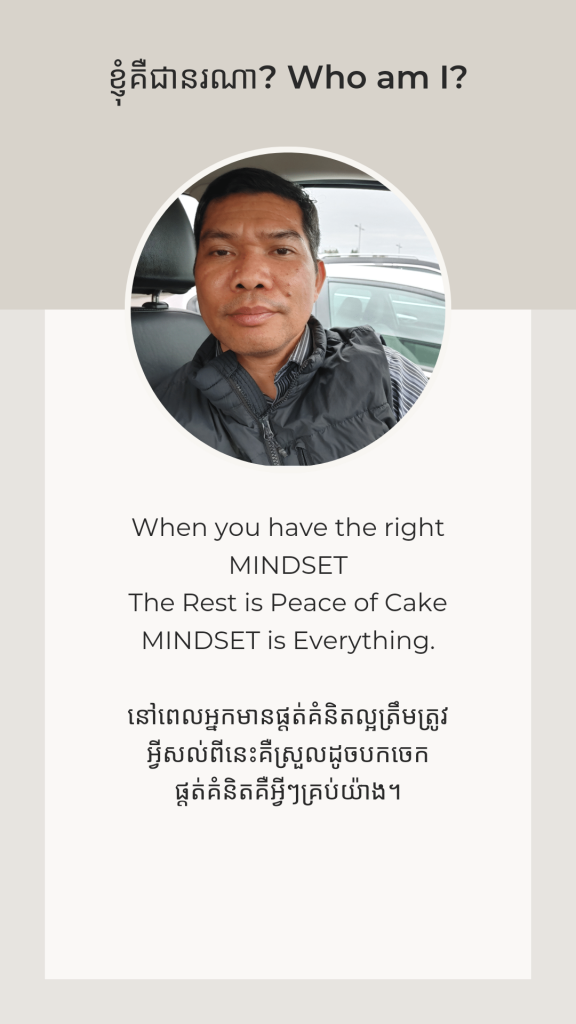 ✅Push harder than yesturday
if you want a different tomorrow.
✅សូមខំប្រឹងជាងម្សិលមិញ
ប្រសិនបើអ្នកចង់បាន
ការផ្លាស់ប្តូរនៅថ្ងៃស្អែក។
#ខ្ញុំគឺជានរណា #WhoAmI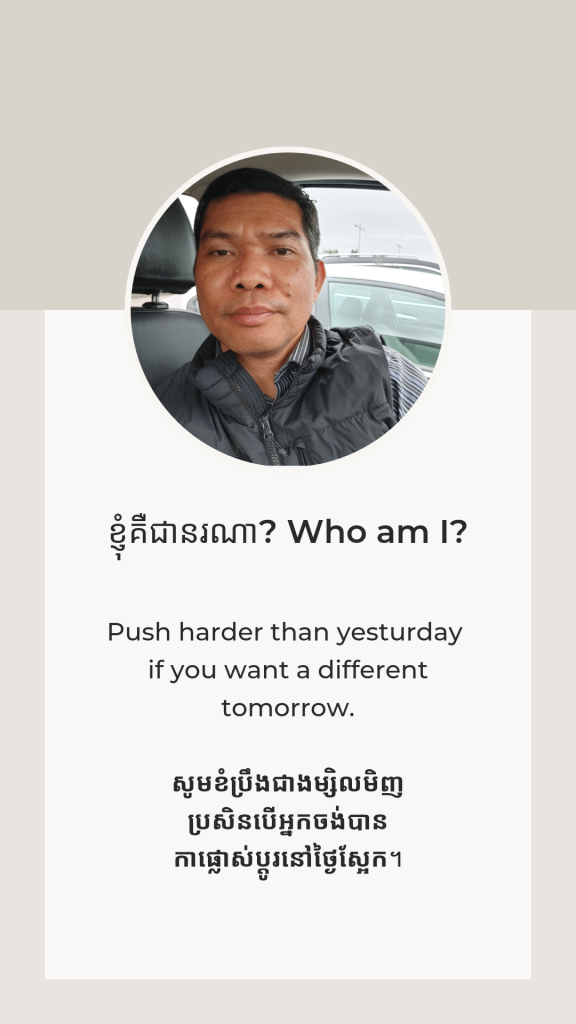 ✅Sometimes you need to learn to be quiet even when you have a lot to say.
✅ពេលខ្លះ អ្នកត្រូវរៀនបិទមាត់មិននិយាយស្តីទោះបីពេលនោះអ្នកមានរឿងរ៉ាវច្រើនក្នុងចិត្តដែលចង់និយាយ។
#ខ្ញុំគឺជានរណា #WhoAmI