Sophal Taing
now browsing by tag
Posted by:
Cambodian
| Posted on:
September 12, 2014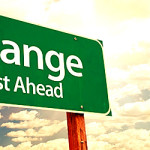 Dear Dr.:

 In my humble opinion:  may I thank you for giving me all these credits. I am certain that every body has a story…wether it is told or not, every body has one or even more than one stories….

And I am very greatful for having you telling mine.

Best Regards,

Sophal

Written by

Gaffar Peang-Meth

My last column, in the

May 31

Pacific Daily News, "Sophal is a rare voice of calm," brought a slew of e-mails from readers who expressed admiration for Chan Sophal's life struggle and how her story has inspired them. Readers' emails inspired today's follow-up on Sophal: A lesson to learn.

Sophal's parents' cultural clashes (a passive, compassionate, tolerant Khmer Buddhist father in discord with a fiercely authoritarian, industrious, determined Chinese Confucian mother) made Sophal's childhood less than happy. But she transformed her challenges into strength.

Through socialization, children learn values and attitudes and how to fit them into their new adult roles. Children watch, listen, imitate. In Sophal's childhood socialization, she picked up the manners, behavior, attitudes and values from her parents — values and attitudes that were always being adapted and reinforced as she grew and passed through new experiences.

Socialization is a continuous, lifelong process.

Helped her survive

Thus what the 17-year-old 11th grader in Cambodia's northwestern Battambang province learned, adapted and readapted helped her survive the Khmer Rouge Otaki youth camp in 1975-1979. Sophal endured hardships in the ricefields for Angkar (the Khmer Rouge Organization's all-encompassing designation for its leader) and was "investigated" for having demonstrated an ability to write, having agreed to record for Angkar the names and personal data of her campmates, and for refusing to complain.

She politely declined offers of extra food. She upheld her Chinese mother's teaching of the Confucian Constants, and her Khmer Buddhist father's teaching of a person's ability to improve.

Incredibly, Sophal and a Khmer Rouge chieftain, Mit (Comrade) Bang Rin, a thirty-something woman who left her family at age 10 to serve Angkar, developed a bond — so close and so special that Mit Bang Rin became Sophal's protector. When Angkar ordered its troops to evacuate Otaki after Vietnam's invasion in 1979, Sophal pleaded with Mit Bang Rin to go with her. Mit Bang Rin said she couldn't even assure her own survival, so ordered Sophal to take care of herself. They parted in tears.