BERENICE MARLOHE ' S MESSAGE TO THE WORLD
Posted by: | Posted on:
September 25, 2012
BERENICE MARLOHE ' S MESSAGE TO THE WORLD :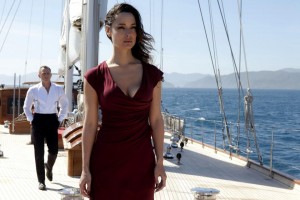 BIGGEST GENOCIDE OF ALL TIMES , 2 MILLION INNOCENT BABIES , CHILDREN , WOMEN AND MEN , UNPUNISHED FOR 37 YEARS .
BE THE CHANGE YOU WANT TO SEE IN THE WORLD SAID GANDHI .
HELP THIS STRUGGELING AND HISTORICAL TRIAL BE A SUCCESS , SO THAT THE WORLD AND FUTURE GENERATIONS CAN KNOW THAT MURDERERS , MASS MURDERS , GENOCIDES , FOR THE ONLY WILL AND PLEASURE OF A HANDFUL OF INSANE PEOPLE DRIVEN BY THEIR ONLY EGOS , IS WRONG .
LET US HELP BRING AN EXAMPLE OF JUSTICE THROUGHT THE WORLD…
… A MESSAGE THAT , WE , HUMANITY CARE ABOUT THE UNSPEAKABLE VIOLENCE COMMITTED AGAINST INNOCENT PEOPLE , BABIES , CHILDREN , MEN , WOMEN AROUND THE WORLD AND TROUGHT HISTORY .
LET US GATHER , FOR A BETTER WORLD .
NOW , IS THE TIME .
WE HAVE THE POWER TO CHANGE THINGS , SPREAD THE NEWS , SHARE THIS PETITION , JOIN THIS PETITION BY JOINING THIS PAGE .
ONLY ONE CLICK …
I BELEIVE DEEPLY IN MY HEART , CAN AND WILL CHANGE THE WORLD FOR A BETTER PLACE .
Thank you to all of you beautiful hearts and souls who care and understand the crucial stakes of this Historical trial .
An Historical turning point , you are the true modern Heros of today and tomorrow .
Berenice .