Cambodian overseas absentee voting viewed by PM Hun Sen and HE Sam Rainsy
Posted by:
Cambodian
| Posted on:
March 13, 2016

Political Paradigm of Pragmatism from the Khmer Youth part 55
This part (55), Mr. Sophan Seng articulated on the CEROC or Committee for Election Rights of Overseas Cambodians on recent news of Prime Minister Hun Sen and H.E. Sam Rainsy regarding Cambodians overseas absentee voting.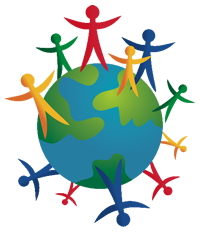 PM Hun Sen used the excuse of not allowing Cambodians overseas to vote in Cambodia elections because of election system in Cambodia is proportional representation which is different from USA, and he continued to comment on different time such daytime in Cambodia is nighttime in America. With this matter, Mr. Sophan described that it is just a small piece of technical issues that they are not complicate to resolve. Thailand has operated proportional representation, and their overseas voters casted ballots to vote with no problem at all. Thailand has no problem of allocating them, or jurisdiction, or residency at all when overseas citizens registered to vote. To avoid conflicting time of night and day, and especially to avoid pressure on voter, they have arranged "advance vote" by giving more time to both domestic voters and overseas absentee voters to caste their ballots.
Regarding letter to the Phnom Penh Post by H.E. Sam Rainsy, Mr. Sophan described that it depends on how the election committee agrees to solve such technical issue. It is not beyond the ability and capacity to solve the issues whenever Cambodian overseas absentee ballots and voting are counted and facilitated.