Supreme Law Contradictions
Posted by:
Cambodian
| Posted on:
June 4, 2016
Supreme Law Contradictions
Op-Ed: Dr. Gaffar Peang-Meth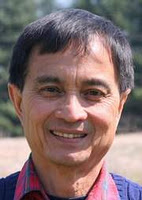 Last month, I engaged in an extensive interview by email, responding to questions from Russian journalist Stephan Jarinsky. The convergence of developing responses to those questions and the recent death of a longtime friend with whom I collaborated when fighting Vietnamese occupation of Cambodia in the 1980s caused me to be particularly reflective.
One question that I found intriguing was Mr. Jarinsky's inquiry about how to describe modern day Cambodia's regime. I chose Cambodia's Constitution, adopted in Phnom Penh in 1993, as a point of discussion. The contrast between the promises described in the governing document and the execution of governmental functions by an autocratic and unaccountable regime could not be more stark. I spent more than a decade of my life trying to install a democratic regime in Cambodia. Countless friends and brave combatants were lost in that struggle. What we "won" was a government based on a Constitution that was the foundation for hope.
Article 1 says, "Cambodia is a Kingdom with a King who shall rule according to the Constitution and to the principles of liberal democracy and pluralism." Article 8 makes the King "a symbol of unity and eternity of the nation"; the "guarantor of national independence, sovereignty, and territorial integrity," "the protector of rights and freedoms of all citizens and the guarantor of international treaties"; and Article 9 assigns the King the "august role of arbitrator to ensure the faithful execution of public powers." Today the King is a virtual prisoner in the royal palace compound, reminded ominously by the regime in power that his security cannot be guaranteed if he ventures into his country.
https://www.youtube.com/watch?v=kDgTSfzlTe4&feature=youtu.be
Article 31 states, "The Kingdom of Cambodia shall recognize and respect human rights as stipulated in the United Nations Charter, the Universal Declaration of Human Rights, the covenants and conventions related to human rights, women's and children's rights." Article 32 states: "Every Khmer citizen shall have the right to life, personal freedom and security"; Article 38, "The law guarantees there shall be no physical abuse against any individual. The law shall protect life, honor, and dignity of the citizens . . ." These rights are not enforced. Thousands have been forcibly evicted from their lands so that the property may be sold or leased to foreign entities that have paid officials for the privilege. Citizens have been beaten and jailed for civil protests, have had their ballots negated.  Neither the security of person or property is assured.
https://www.youtube.com/watch?v=92n7voCySPc&feature=youtu.be
https://www.youtube.com/watch?v=dMlxMiT1lgY
An old friend of mine wrote four decades ago about a false choice between the killing fields of Pol Pot and the new killing fields that were created by Vietnamese invading troops that installed the current regime and by the corrupt regime that has endured. My friend referred to that false choice as being caught between the plague and cholera.
https://www.youtube.com/watch?v=0HH8hABiqHI&feature=youtu.be
Article 150 says, "This Constitution shall be the Supreme law of the Kingdom of Cambodia." Perhaps one day it shall be.  But today it is not.
Gaffar Peang-Meth, Ph.D., is retired from the University of Guam where he taught political science for 13 years. He can be contacted at peangmeth@gmail.com.