Cambodia election
now browsing by tag
Posted by:
Cambodian
| Posted on:
February 15, 2017
Political Analysis
The most popular news during these few days is the resignation of Sam Rainsy from Cambodia National Rescue Party (CNRP)'s Presidency and membership. There are many views on pros and cons of his journey. Cambodian people in general are missing him so much for this decision-making but their love and attachment towards his heroic determination has been surprisingly increasing.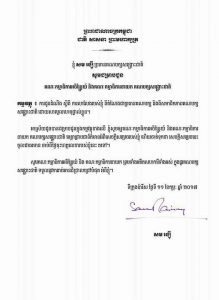 Actually, Sam Rainsy announced his resignation from party's Presidency of CNRP this February 11, 2017 is to intentionally save his party from dissolving attempted by Prime Minister Hun Sen. Hun Sen had repeatedly warned on amending the political party law to ban convicted individuals from entering top leadership of the party as well as to dissolve the party from such convicted degree if found. Strategically, Sam Rainsy stepped ahead of Hun Sen's authoritarianism and narcissism for the upcoming elections i.e. commune election 2017 and national election 2018. Sam Rainsy has been convicted by a defamation lawsuit against him and there are many lawsuits in row to trial him. Every Cambodian knows that those charges are politically motivated.
Academics and observers see Hun Sen's non-stopped obsession to divide and weaken CNRP as a preemptive tactic before the election and its predictable outcome. This activity has surpassed all efforts of reform and it is truly destroying those reform goodness. Jailing NGO's staff members including secretary of the National Election Committee (NEC), Ny Charia, is seen as an attempt to tame the election body, and this latest effort to outlaw the strongest opposition party CNRP is seen as to weaken his opponent before allowing them to enter the ring. Want it or not, Sam Rainsy has laid out inclusive policy by advocating to include Cambodians overseas especially those millions of migrant workers to be able to vote in Cambodia elections in which contradicting to Hun Sen who has advocated to exclude them.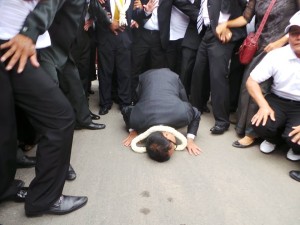 Beside of personal integrity, honesty, sacrifice and genuine patriotism for his nation, Sam Rainsy is vivid and intellectual in handling political truces with Hun Sen. With his over 27 years experience in political leadership as opposition party particularly competing with Hun Sen, his effort yielded in 2013 as the government effort to disqualify him from political leadership has impregnably backfired Hun Sen. Evidently, sea of people gathered in tsunamic-like crowd to welcome him back home at the airport few days before the election campaign in 2013, was a historic momentum.
Some people explain the disadvantage of his stepping back by resigning from president duty as irresponsible leadership. In fact, his regression is paralleling to that of George Washington of America as history tells that the founding father sacrificed power in order to respect crafted national constitution of limiting President power to two mandates. Saying this, Sam Rainsy has shown first role model to all Cambodian people in accepting to give up power when appropriate time has come in order to maximize the collective interests of major citizens. Many people tried to explain that Sam Rainsy's popularity is not be comparable to that Thaksin Shinawatra of Thailand which this is wrong because Sam Rainsy has never earned his popularity from populist policy or harbouring it from any powerful position.
From this moment, Sam Rainsy will be an icon of change and idealistic pragmatism in Cambodia. His political career is not yet ended. When Cambodian people especially younger voters are still supportive of his last decades struggle, his future political achievement is not a dream any more.
Note that the controversial proposal to amend the political party law aiming to dissolve CNRP is attached here. According to the Phnom Penh Post, the drafting is added beyond what Hun Sen ordered in the Assembly because if this law is ratified in this February 20 by the law-makers from CPP, it will adjudicate to ban convicted individuals from party's leadership such as president, vice president, permanent members, and committee members, to dissolve a party which is not only by the power of higher court but by the Ministry of Interior, the so-called threat to national security is very loose as incitement and defamation have been used to link to colour revolution by the powerful,  and provision on foreign funding is loosely defined as it could be interpreted to all funding from Cambodians overseas.
Posted by:
Cambodian
| Posted on:
February 14, 2017
Political Paradigm of Pragmatism from the Khmer Youth part 98
This part (98), Mr. Sophan analysed on the continual oppression of Hun Sen's political leadership towards his main opponent CNRP. Hun Sen has failed to reform as he promised in post-election 2013 by utilizing his self-bragging expertise of political leadership to garner "divide and conquer" towards his strongest opponent.
At the assembly meeting participated by CPP law-makers only, Hun Sen ranted out loud to demolish majority and minority voice in the Assembly. He spent over 15 minutes of internal regulation to over 40 minutes to include in his plan to amend the political party law aiming to get rid of convicted citizen(s) from party's leadership, to dissolve party, and to imitate Thailand's style of military coup detat. The statement to amend law in order to weaken his opponent happened in a surprise as everlasting demanding to amend law on political party on financial management and limiting public servants from involving with political party as well as be enforced by political party, was totally disregarded by Hun Sen during those 40 minutes speech.
The political behaviour exposed by Hun Sen is comparing like human body that has infected by viruses internally and Hun Sen has missed routine checkup by using "rule of law" in democratic way to diagnose and schedule treatment to ensure this body is healthy. Hun Sen is fearful of his internal ringleaders more than external enemies. More often, Hun Sen is not valuing the importance of free and fair election which is comparing like the effective medication plan or doctor orders to heal the viruses.
In conclusion, Mr. Sophan predicted on intend that Hun Sen has been playing is to tame the national election committee (NEC) to favor his party, and to ensure his victory, by either shutting down the NEC or the NEC agreed to declare his victory without waiting time for him to boycott the loss result. Reminding 2013 as an example, the result of election was not declared by the NEC; the result of election was declared by the Minister of Information.
Posted by:
Cambodian
| Posted on:
November 29, 2016
Op-Ed: The CEROC
Political Paradigm of Pragmatism from the Khmer Youth part 86
This part (86), Mr. Sophan described some pros and cons of electoral system of USA while this system is better off comparing to the existing system of Cambodia. With its complex election system employing "winner take all", "electoral college", and "autonomy of election body in each state" etc. have led to deepening attempt to understand this system.
Researchers and academics agreed on this system as a not-genuine-democratic election. Those have believed in hybrid democracy than pure democracy. The United States is well-known for its leading example of democracy, but their election system doesn't translate pure democracy. The system has truly accommodated a politics of pragmatism and necessity. Each state has its own electors (representatives) limited in numbers by the federal government (constitution?) although it is not logical as some states have more population but minimal in numbers of electors while other states less population but maximal in numbers of electors. For instance, California comprises of population over 38 million or 38,332,521 residents with 55 electors or we could approximate 696,954 for per elector, while Wyoming has about 582,658 residents with 3 electors or we could approximate only 194,219 for per elector. The "electoral college" and "winner-take-all" don't help to symbolize a representative of direct voters (citizens) at all. Or academics call it a proportional election system of indirect democracy (sic).
Hence, if we try to compare election system of the United States with Cambodia, we can see many flaws Cambodia election system is not comparable with.
Independence of Election Committee of the United States is truly independent as their court is independent and just. This independence indicator is puzzling to see how Cambodia National Election Committee is facing pressure while the court is under government's upper-hand.
Financial Control Laws on Political Parties of the United States are very rigid. Each presidential candidate can raise funds to boost their campaign as such fundraising activities must comply with the laws. This financial control is imperative to ensure "level playing field" in the United States. This scenario is in contrast in Cambodia in which the government-led party has enjoyed free ride of using money to run their political activities while the opposition party is financed by donation in kind from members and using major personal expenses to cover up the ride.
Posted by:
Cambodian
| Posted on:
October 9, 2016
Political Paradigm of Pragmatism from the Khmer Youth part 79
Op-Ed: The CEROC
This part (79), Mr. Sophan commented on tricks in details that are possible to happen during this voters registration that means too much for the controlling party.
First, the notice of computer system has been fabricated as many expertise have asked the same questions on why voters must be regulated to register in place where they vote? What astonishing is the regulation that people can register whatever place they want but they must vote in that place. Prime Minister Hun Sen did appeal people to register their names at place they like or they can easily access to.
Secondly, voters registration in each commune or sangkat could be easily pre-counted by such easy hashtag code solely owned by the president of NEC. Feasible pre-screening of voter lists leaking to third party shall enable such party to predict the result of this commune or sangkat election, and such powerful party can play around with the number. So, it might be common to see a trucking policemen or military to dispatching to different communes or sangkat to register for voting during this 3 months voters registration.
Thirdly, Tep Nitha has got great privilege to oversea the security unit of the NEC. Cambodian voters were historically frightened by the presence of arm-forces especially the pineapple eyes of village chiefs and their subordinates during ballot casting.
In inclusion, above preliminary finding shall shed some light on how the controlling party can freely trick around with the election procedures and distract them to their benefit. Millions of overseas Cambodians have already been marginalized from this unequal level playing field of election procedures, and the CEROC is very appreciate to all Cambodians overseas who have made great volunteering to fly to Cambodia to register to vote and to vote for a positive change of Cambodia.
Posted by:
Cambodian
| Posted on:
December 21, 2015
ខែឧសភានិងខែតុលាឆ្នាំ២០១៥នេះ ខ្ញុំមានឳកាសបានចូលរួមជាមន្រ្តីរៀបចំការបោះឆ្នោតថ្នាក់ខេត្ត នៃខេត្តអាល់បើរតា (Alberta)និងថ្នាក់ប្រទេសនៃ ប្រទេសកាណាដា។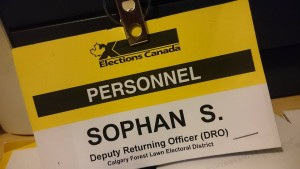 ការបោះឆ្នោតនៅប្រទេសកាណាដាគឺមានបទពិសោធន៍យូរយារណាស់មកហើយ ហើយមានការទទួលស្គាល់ថាសុក្រឹតយុត្តិធម៌(free and fair) មានស្តង់ដារ (standard) និងមានមុខវិជ្ជាជីវៈ (professionalism) ខ្ពស់បំផុតសំរាប់កំរិតការបោះឆ្នោតទាំងបីគឺ៖
១. កំរិតរដ្ឋសហព័ន្ធ (Federal)
២. កំរិតខេត្ត (Provincial)
៣. កំរិតក្រុង (Municipal)
វគ្គជ្រើសរើសមន្រ្តីរៀបចំបោះឆ្នោតធ្វើឡើងយ៉ាងសាមញ្ញបំផុត។ មន្ត្រីថ្នាក់ក្រោមទាំងអស់គឺជាបុគ្គលិកបណ្តែតបែបកុងត្រារយះពេលខ្លី គឺមានន័យថាពួកគេទទួលកំរៃរយះពេលពីរបីថ្ងៃសម្រាប់ថ្ងៃបោះឆ្នោតធំចុងក្រោយ។ អ្វីដែលគួរអោយកត់សម្គាល់គឺវិធានការជ្រើសរើសនិងការស្បថសច្ចាបណិធានមិនអោយមានការលំអៀងនិងការឆ្គាំឆ្គងបាត់បង់វិជ្ជាជីវៈក្នុងពេលកំពុងបំពេញមុខនាទី។
អ្វីដែលជាការកត់សម្គាល់ចម្បងបំផុតគឺមន្ត្រីជំនួយការចាស់ (Deputy Return Officer or DRO)ត្រូវធ្វើការយ៉ាងជិតស្និតជាមួយស្មៀនរបស់ខ្លួនដើម្បីរៀបចំតុបោះឆ្នោតរបស់ខ្លួន ហិបឆ្នោត សន្លឹកឆ្នោត រាប់សន្លឹកឆ្នោត និងផ្ទៀងផ្ទាត់លទ្ធផលចុងក្រោយក្នុងដែនសីមារបស់ខ្លួនអោយត្រឹមត្រូវ ហើយរាយការណ៌លទ្ធផលទៅកាន់ប្រធានការិយាល័យបោះឆ្នោតដែលឈរជើងផ្ទាល់នៅទីនោះ ដើម្បីអោយគេអាចទូរស័ព្ទលទ្ធផលឆ្នោតភ្លាមៗទៅការិយាល័យធំ។
ដូច្នេះ ជាធម្មតា លទ្ធផលឆ្នោតគឺត្រូវបានគេប្រកាសភ្លាមៗក្រោយពីការបិទហិបឆ្នោតមិនបានដល់១ម៉ោងផង។
Posted by: | Posted on:
September 1, 2013
I would like to call for those participants in the upcoming demonstration to chant this mantra together "Natthi Santi Param Sukham, Nibbanam Paramam Sukham នត្ថិ សន្តិ បរំ សុខំ និព្វានំ បរមំ សុខំ".

This is the stanza of nonviolence and tolerance!
As I am contemplating on the "Political Leadership", this analysis will elaborate on new paradigm shift of Cambodia's political challenges and the reflection of its leadership. The two premises will be discussed here: State and Society and the "Power Kills" perspective.
State and Society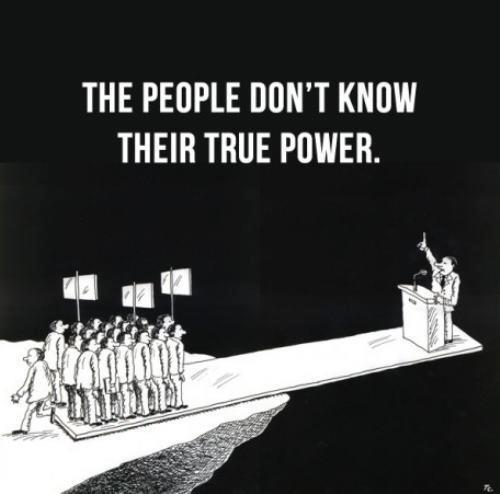 30 years have been swiftly passed, Cambodian politicians are gradually influenced by the Cambodian people especially the young energetic and innovative youth. The 30% of Cambodian population is the "youth bulk" which is considered the never-dry force of society. Politicians from both parties must listen to the demand of the youth. They must not miss the important episode of youth movement to chapter new page of history in this country.
While the CNRP has been clearly confirming its goal on setting public mass demonstration, the ruling party is likely running around the bush. The goal is to demand for an independent body of a commission to investigate the Election Irregularities. However, the rhetoric is still dichotomous between the CNRP and the CPP. As the set date of demonstration is looming, the rhetoric is somehow out of context. CNRP has firmly stood on its principle of civility and the mass power of non-violence. The need for the reform as well as the independent body of the National Election Committee (NEC) is their impetus. To reach that independent solution, CNRP has called for the participation of civil society and the United Nations to co-host this investigation. But the CPP has seen the Cambodian National Constitution has allowed only NEC to task this election and the participation from other groups including the United Nations is a infringement to the National Constitution.
Nonetheless, the CPP has been seen as taking for grant from the Royal Message dated on August 30th, 2013 that it is paralleling with its former argument. Recently, the Royal Message has been criticized on its originality and authenticity.
Hence, the argument made by the CNRP has absorbed more intellectual and liberal approaches:
1. The public demonstration is guaranteed by the National Constitution. Cambodian nationals of both sex can exercise their freedom on things they have seen irregular or injustice. Their freedom of expression including the freedom of assembly and demonstration must not be deprived by any mean or restriction.
2. The democracy has been built by the concept of State and Society in which these two components are inseparable. State roughly means Elected Government from a free and fair electoral mechanism and it is distributing authority and power through servant leadership as the people are considered their master. Society legally means civilians who are actively engaging in monitoring as well as questioning the wrongdoing of the state. The important ingredient of a successful democracy is the competent participation of the civil society. I can say that Cambodian civil society has not only discouraged from the government, this important country pillar has been neglected by the government in helping to solve the national disputes.
At the moment, the Cambodian politicians must develop their political maturity by implementing rightly the provision of the National Constitution, the Principle of Democracy and the Demand of the Youths.
Power Kills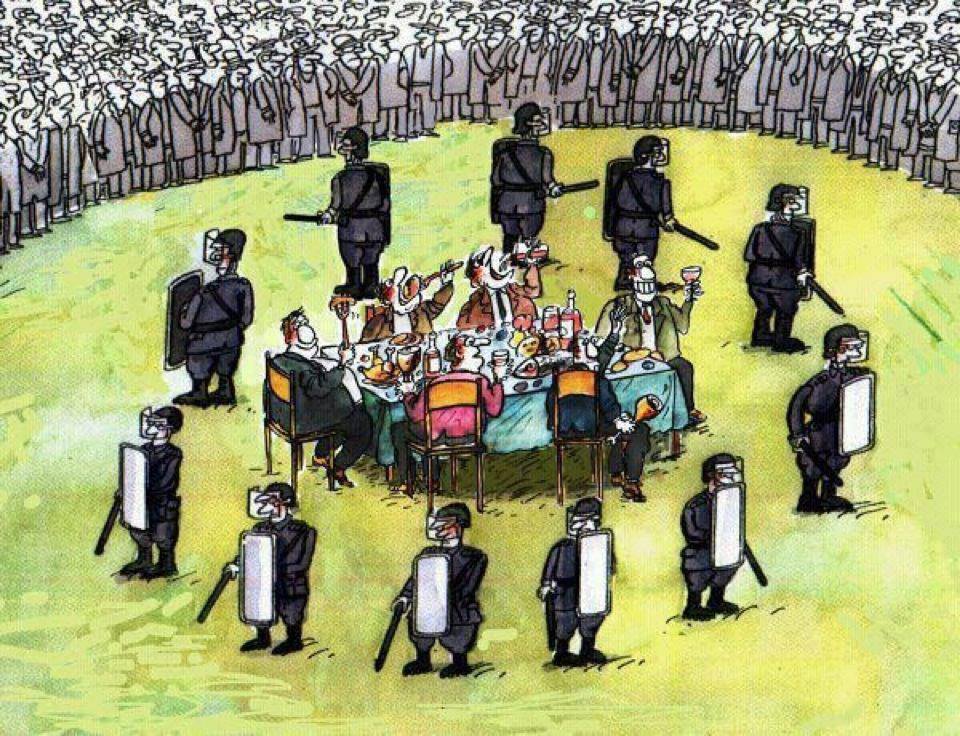 When I was enrolling "Political Leadership" for my Master's Degree in Political Science at the University of Hawaii, I was struck by the term "Power Kills" coined by R. J. Rummel for his book "Democracy as a Method of Nonviolence". Further to this descriptive and qualitative research of this long life masterpiece, he observed that authoritative, dictatorship, or totalitarian regimes have been gradually defeated by the growing up of democracy. Some of his examples are Idi Amin of Uganda, Augusto Pinochet of Chile, Muammar al-Qaddafi of Libya, or Park Chung Hee of South Korea.
He endorsed the nonviolence which has been successfully conducted by previous leaders such as Ghandi or Luther King. Of course, this nonviolence approach is not new, Lord Buddha utilized it effectively during his period to counter with those dictators and greedy powerful entities.
I would like to call for those participants in the upcoming demonstration to chant this mantra together "Natthi Santi Param Sukham, Nibbanam Paramam Sukham នត្ថិ សន្តិ បរំ សុខំ និព្វានំ បរមំ សុខំ".
This is the stanza of nonviolence and tolerance!
By Sophoan
More resourceful reading:
http://www.hawaii.edu/powerkills/PK.CHAP13.HTM