September, 2015
now browsing by month
Posted by:
Cambodian
| Posted on:
September 23, 2015
This part (34), the author Mr. Sophan Seng described the recommendations for international aids to Cambodia should be more effective by focusing on grassroots levels than urban organizations. More than this, the aids dependency of Cambodia is not supportive for her future long term development at all.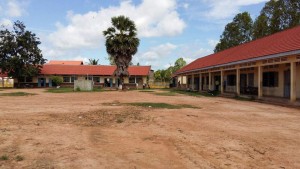 According to expertise, international aids to Cambodia has created more complicate problems than helping solve the entrenched problems. For instance, foreign expertise and foreign monitors focused more on their continuing careers and lucrative commissions than to transparently implement the aids works.
For the government, the aids channels have given them more leverages to heighten social status and power. There are numerous issues lingering aids corruption if aids had directly provided to the government agencies. There are new trends plausible for aids providers to provide aids to NGOs than government affiliated ones at the present.
Posted by:
Cambodian
| Posted on:
September 5, 2015
Hun Sen takes one last shot at Todd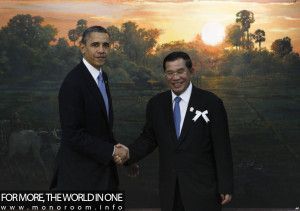 Boasting of his more than 30 years' ruling Cambodia, Prime Minister Hun Sen said on Saturday that he could teach a thing or two to the West about running a country while managing demands for change.The premier, who is Southeast Asia's longest-serving current leader, recalled a conversation he had with former United States ambassador William Todd as the diplomat prepared to leave Cambodia earlier this month.
"I told him, have you forgotten who His Excellency [William Todd] is speaking with?
His Excellency is actually speaking with a professor who can teach him, his president, and the prime ministers of other countries about the issues that come with change," Hun Sen said, speaking at a dinner held by an association of Cambodia's most powerful tycoons on the capital's Koh Pich, or Diamond Island.
"If I didn't understand change and couldn't control it, how would it be possible for me to stay in power for over 30 years?"
Hun Sen said he had grown weary of hearing calls for "change" from Western countries, mocking the US for the changes that had come about in some countries in the Middle East.
"I am tired of the advice of some countries telling Cambodia to change," he said.
"I told [Todd] that because America's inability to control 'change' in Libya, Syria, Iraq and Afghanistan, ISIS is now active."
Hun Sen went on to say that Cambodia had undergone successful transformations without outside interference.