Cambodia to Arizona: Bo Dul's extraordinary journey to democracy
Op-Ed: Arizona Capital Times, By: Katie Campbell and Carmen Forman April 19, 2019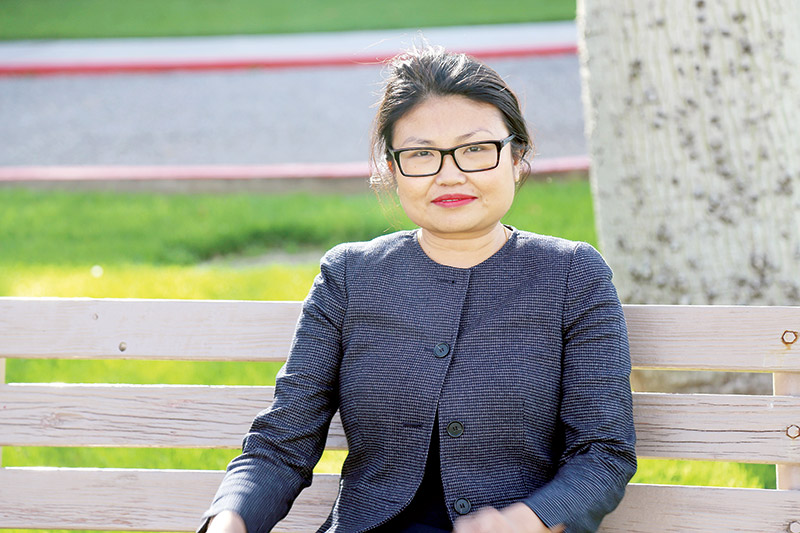 Sambo "Bo" Dul wasn't born in a democracy.
Her father gave his life to smuggle her and her family out of Cambodia following the Khmer Rouge genocide.
Thirty-five years later, she's a crucial cog in Arizona's elections.
On January 7, Secretary of State Katie Hobbs tapped Dul, a former election law attorney at Perkins Coie, to be her elections director.
"It was very hard to think of leaving [Perkins Coie], but I also couldn't not think about it," Dul said. "It was like once that genie came out of the bottle, I couldn't put it back in."
PATRIOTS
Dul was born in Cambodia at one of the most tumultuous times in the country's history.
Her family fled the aftermath of the Khmer Rouge genocide when she was just a year old.
The trek to a refugee camp on the Thai-Cambodian border was perilous. Her father didn't survive.
Pure luck may have been all that kept Dul, her pregnant mother and siblings alive.
Crying babies aren't ideal for quietly fleeing a country, so her family slipped Dula sleeping pill before the trip.
As the Duls approached the Thai-Cambodian border under the cover of night, the sleeping pill wore off. Dul, finding herself in the arms of a stranger as her mother had grown too weary to carry her, started wailing.
That might've been the end, but the wind was blowing away from the soldiers lining the border, carrying the sound of her cries in the opposite direction. She was carried to safety.
She lived in the camp on the Cambodian-Thai border until she was 5.
Her family arrived in the United States as refugees in the 1980s.
Her mother, Leng Poch Dul, didn't speak English, so Dul was in charge of completing her family's immigration paperwork and securing their place in the U.S.
While in high school, the Dul family's immigration status was renewed for another year, but something had gone wrong with her paperwork and immigrations officials couldn't pinpoint the problem even after she skipped school in Tempe to go to the immigration office in Phoenix.
Her experience highlighted how bureaucratic errors could plunge the lives of immigrants into a tailspin of anxiety, anger and even resignation.
"At some point, I was just like what can I do? There's nothing I can do?" she said.
It took nearly a year for Dul to find out that someone had misfiled her paperwork. All this time, she feared deportation.
Dul later became a U.S. citizen, and took full advantage of what America has to offer.
She graduated summa cum laude with three degrees from Arizona State University, and went on to simultaneously earn a law degree from New York University and a master's degree in public affairs from Princeton University. She built a successful law career and a family of her own.
And she set out to help others like her family through a pro bono immigration law program called the Phoenix Legal Action Network or PLAN.
Telling her story isn't always easy, but it's evenmore important now than ever to combat misinformation about other immigrants who fought so hard to get to America, she said.
Dul said it's important to share what she went through – and what she does now – out of love for America, Arizona and democracy. Stories like hers prove that immigrants can be "patriots," too.
INVALUABLE
Attorney Roopali Desai had made the call and given the pitch.
Continue reading

"Cambodia to Arizona: Bo Dul's extraordinary journey to democracy"