Letter to Prime Minister Lee Hsien Loong of Singapore
Posted by:
Sophoan
| Posted on:
June 5, 2019
Dear Mr. Lee;
Just your word to last tribute to the death of your friend, Cambodian incumbent authoritative and illegitimate leaders, both elders and youngs, have come out to denounce you. As I am younger generation, Cambodia is shameful by those irrational leaders who are very defensive, conservative, and radical in protecting foreigner like Vietnam. When they come out to denounce your statement about past invasion of Vietnam into Cambodia's soil, it is not different from anti-national interests, anti-national constitution, and anti- the will of Cambodian people.
The CPP has been astute in their defending the action of Vietnam's presence in Cambodia by claiming such action as liberation, not invasion…hence, their claim has resulted of losing support from Cambodian voters until they have decisively turned to use mean of last resort to renew power by using the Supreme Court to dissolve the Cambodia National Rescue Party (CNRP) without having credible legal cause. By this gross act against the will of Cambodian people, CPP under Hun Sen leadership has likely changed to the Khmer Rouge leadership style by turning back on their own people or Westerners called "Enemy of the People". Such heretic and paranoid power thirst, history of atrocity and crime against humanity would be possibly repeated itself.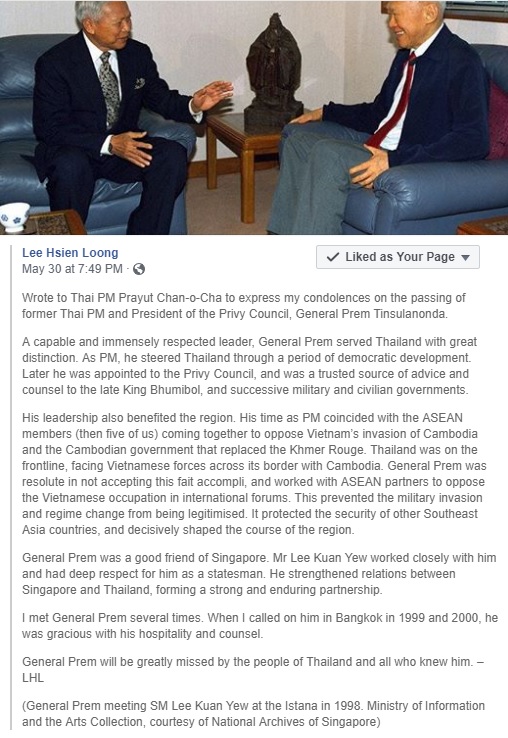 There are also weirdest reaction from youngsters of those elites of Cambodia. They came out to denounce your statement and praise the Vietnamese. Those youngsters have been really domesticated by their elders to conduct "outward" policy towards foreigner such as Vietnam at the expenses of Cambodia's interests. Those youngsters are believably groomed by corruption, entitlement and wealth without carrying basic humanity such as social justice, code of ethics, integrity, professionalism, and hard working to leapfrog from the incumbent political behaviour of division and serving foreign's interests. Sometime, their graduation from Western sphere is just a brand to continually manipulate Cambodian public as their mindset and political behaviour are at the same baseline of their parents.
Sincerely yours,
Sophoan Seng