Cambodia debts
now browsing by tag
Posted by:
Leadership Skills
| Posted on:
July 6, 2020
Released in June 2020, original source for reference: LICAHDO
Enlarge this picture Many out-of-work garment workers are struggling to pay back unmanageable microloans, a joint briefing paper between CATU, CENTRAL and LICADHO has found.
Tens of thousands of garment workers in Cambodia will struggle to repay microfinance debts during work stoppages and factory suspensions caused by COVID-19, creating a mounting human rights crisis as they struggle to feed their families and hold onto their land under immense pressure from microfinance institutions (MFIs). Without immediate debt relief, many of these workers will resort to selling their land or their homes, eating less food or taking out even more loans to repay their debts.
In Worked to Debt, a joint briefing paper between the Cambodian Alliance of Trade Unions (CATU), the Center for Alliance of Labor and Human Rights (CENTRAL) and the Cambodian League for the Promotion and Defense of Human Rights (LICADHO), researchers surveyed more than 150 workers – most of them women – from three factories in Phnom Penh and Kampong Chhnang to investigate how workers were coping with their debts as hundreds of factories suspended operations as a result of the global pandemic.
Read More …
Posted by:
Leadership Skills
| Posted on:
May 18, 2020
Sangeetha Amarthalingam
Original Reference: Phnom Penh Post
Publication date 14 May 2020 | 22:04 ICT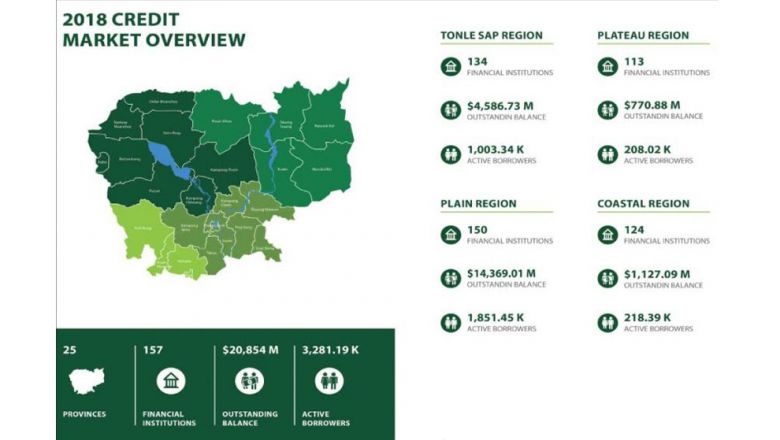 The unrelenting negative economic effect of Covid-19 on businesses and banks' stringent procedures have put Cambodians in a bind over term loans
In the mid-1970s, when the city crashed and burned in a warped socialist uprising led by Communist Party of Kampuchea leader Pol Pot, untold fear gripped the people.
Today, although less menacing, the fear is surreal as Covid-19 does a number on the economy.
It has resulted in thousands of documented job displacements in the garment sector, and wage cuts among white collar workers in Cambodia, although this has yet to be quantified.
The situation is graver because garment workers, as past studies show, stimulate the economy in the informal sector which is made up of street food vendors, hairdressers and transport providers.
A rough estimate shows that each wage earner in the garment sector supports five to six persons in the informal sector via local economic stimulation.
The government estimates that the temporary loss of some 150,000 jobs in the garment sector would indirectly affect some one million people in the informal sector.
David Van, senior associate of Platform Impact, a public-private partnership, said: "The government's so-called Covid-19 stimulus plan is [also] not leading anywhere as small- and medium-sized enterprises are finding difficulty securing loans.
"If they close shop permanently, then there would be fewer jobs in the future. The picture is very grim."
As if that was not bad enough, nearly 90,000 Cambodian migrant workers in Thailand who flooded back home amid the crisis will likely raise the unemployment rate in the Kingdom.
All these could veritably point to an expected growth in indebtedness among Cambodians. Up to 2018, the Credit Bureau of Cambodia recorded $20.9 billion in overall outstanding loan balances, representing 3.3 million active borrowers from 157 financial institutions.
Besides, an updated May report by NGOs Licadho and Sahmakum Teang Tnaut (STT) on the debt crisis faced by the lower strata of the society revealed that more than 2.6 million Cambodian borrowers held more than $10 billion in microfinance debt by the end of 2019.
The report "Driven Out – One village's experience with microfinance institutions (MFIs) and cross-border migration" said the amount constituted an average loan size of $3,804.
This is supposedly the highest figure in the world, and an increase on an "already troubling" average of $3,370 as of December 31, 2018.
"This debt, the majority of which is collateralised by land titles, continues to pose a significant threat to land tenure security for indebted families and has led to other serious and systematic human rights abuses across the country, including debt-driven migration," Licadho and STT said.
Based on the report, the situation had already seemed compounding before Covid-19. But the pandemic has sent the Cambodian economy into a tailspin.
Read More …