Sunday, March 15th, 2015
now browsing by day
Posted by:
Cambodian
| Posted on:
March 15, 2015
We, Cambodians, wish to see the upcoming new selection advertisement of Nine Members for the new NEC is broadly outlined such as the Job Descriptions, Detailed Obligations and Responsibilities, Qualifications, and Security Check etc.
There are different levels of Civil Service Competency Framework by Grades in the UK. But this example one is in Grade called "Band B". In brief, those wish to work within this grade must possess following competency within the Civil Service Values Encircled: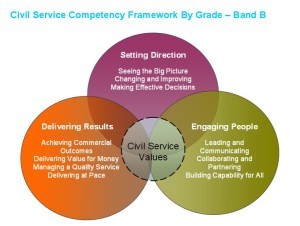 1. Setting Direction
Seeing the big picture
Changing and improving
Making effective decisions
2. Engaging People
Leading and communicating
Collaborating and partnering
Building capacity for all
3. Delivering Results
Achieving commercial outcomes
Delivering value for money
Managing a quality service
Delivering at pace
Beside of detailing each framework and sub-framework, the job description (ភារកិច្ចការងារ) outlined effective behavior vs. ineffective behavior as well, for example:
1. Seeing the Big Picture
Keep up to date with a broad set of issues relating to the work of the Department vs. Have a narrow view of their role, without understanding the Department's wider activities
2. Changing and Improving
Understand and apply technology to achieve efficient and effective business and personal results vs. Avoid use of technology and stick to tried and tested means of delivering business objectives
3. Making Effective Decisions
Demonstrate accountability and make unbiased decisions vs. Avoid making decisions that lie within own remit, continually push decisions up.
4. Leading and Communicating
Display enthusiasm around goals and activities – adopting a positive approach when interacting with others vs. Express limited interest in goals and activities.
5. Collaborating and Partnering
Demonstrate interest in others and develop a range of contacts outside own team to help get the job done vs. Ignore the knowledge and expertise that a wider network of colleagues and partners can bring to the work of the team.
6. Building Capability for All
Take ownership of team and individual development by identifying capability needs and consistently development objectives vs. Fail to address own capability needs or identify learning opportunities.
7. Achieving Commercial Outcomes
Be able to identify and access departmental procurement and commercial expertise vs. Make poor quality commercial decisions or take actions without having engaged with departmental commercial experts.