Comment from MP Mu Sochua and the following healing processes
Posted by:
Cambodian
| Posted on:
April 19, 2015
After publishing the article "40 years of memoir, story telling, healing, and moving forward for all Cambodians", we wish to share the comment from MP Mu Sochua and the comment from the author, Mr. Soph0an Seng as following: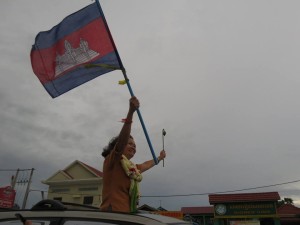 You have my deepest appreciation and respect for your invaluable compilations and your own articles of all the painful memories relived and told by those who can not forget and forgive. I read them all with the vivid images of my own parents and blind grand-mother among the millions who believed in the lies of the Khmer Rouge and left the city as they were told. I did not live with the Khmer Rouge regime but as a Khmer woman, the suffering of not saying goodbye to my beloved parents and to my grand-mother with whom I shared my adolescent years have been with me for the past 40 years. 
When my husband and I returned to Phnom Penh with our two toddlers in 1989, we saw uncovered mass graves everywhere. The bones were almost fresh. Our daughters learned the painful truth of genocide. Now all these mass graves are covered up and the bones have desappeared except in some places such as in Cheung Ek, the genocide museum or at Ou Doung. 
I think the mass graves and the bones should have been kept untouched. I think that the uncovered mass graves could have been a way for our people to learn the truth, in particular our youths. A comprehensive and engaging reconciliation process parrallel with the Khmer Rouge Tribunal would be more significant, a healing process, teaching us to reject violence. Unfortunately, the violence is still part of us. Every day men, women, teenagers and even children committ the most hineous act of violence such as gang killings with samurai swords, decapitating in cases of domestic violence and rape. That is not healing. 
It is for this reason that i think we should embark with Lauk Prathean Sam Rainsy and Mr. Hun Sen in this new culture of dialogue. They are willing to put aside their personal differences and even to hold themselves respondible to the nation should their political and personal commitment fail. It is the moment our people and our beloved nation have waited for all these 40 years. 
All we are saying is give peace a chance.
This begins with each and everyone of us.
Mu Sochua, MP
Sent from my iPad
***********************************
Dear Neak Bong MP Sochua;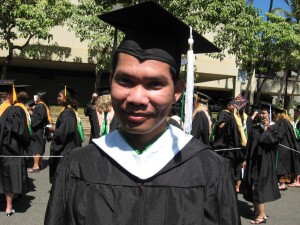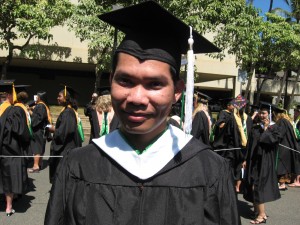 I am greatly complimented by partnering healing processes through telling my story and hearing your story: I do believe in "story telling" to accumulate fresh first hand information and to heal Khmer's mental illness and PTSD. 
First

, the "Culture of Dialogue" is an opened door to access to friendship, understanding each other, and collaborating with one another. There are some theorists have theorized that to stop Khmer painful past or to break the silence of Khmer inner suffering, is to stop repeating the old haunting stories or bury them deeply under the ground. But I have disagreed with this "burying" theory because in general Cambodian victims have learnt to Forgive, but they could not

Forget

and experience difficulty in moving

Forwards

. The "Culture of Dialogue" adopted by HE Sam Rainsy with an embrace supported by his counterpart PM Hun Sen, is a new modernized and pragmatic tool to remedy Cambodian suffering and to instill long term development of Cambodia.
Without verbalizing and having honest communication, culture of dialogue would not exist; in the meantime, without "story telling" or "revealing" the bitter past, the healing processes would not be achieved.
Second

, my tears dropped down unconsciously while reading and hearing those painful stories. I am fully affected by social conscience of those Cambodian brothers and sisters in which no one is free of this tumultuous past. It has helped me to develop a step of self-effort and compassion towards them all as well as the ability to discover more on Cambodian suffering and to help them all at my utmost capacity.
This personal embodiment of mine has encouraged me to think of many Cambodian younger children to develop positively for the responsibility of their future as they have heard more "story telling" from their parents, schools, and siblings etc. But it might be not always like that like what you said it has also produced negativity and irresponsibility among youths who visibly have committed hideous act of violence in society if Cambodia has no proper policy to handle with it or culture of dialogue doesn't take place in this land.
With my humblest respect and sincerity,