Facebook Corruption
Posted by:
Cambodian
| Posted on:
January 24, 2018
Quotes & Op-Ed from BuzzFeed
---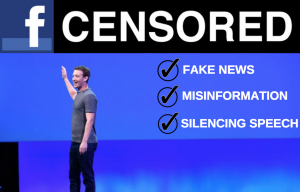 Facebook has styled itself as a neutral platform for information. But its role in spreading propaganda and fake news, as well as its relationship with the Cambodian government, shows how easily that neutrality can be exploited by autocrats.
Weeks after Kem's arrest, Cambodia's top court dissolved the main opposition party at the request of the government. It marked a fundamental shift in Cambodian politics, which had long incorporated a vibrant media and civil society, as well as flawed but fiercely fought elections. Democracy in the country had collapsed, and it was broadcast to millions on Facebook.
Lim Cheavutha, who is in his thirties and speaks with an easy confidence, brags about the pageviews on Fresh News with the passion of a football coach obsessing about stats. The site combines the fast-breaking headlines of a newswire with a decidedly pro-government slant, and Lim says he's so close to Hun Sen that they sometimes message about stories well past midnight. Asked about the growth of his site, he claims extraordinary numbers that are impossible to verify because the company is privately held — more than 10 million pageviews per month and 1,400 downloads of the app a day. (Cambodia has about 4.8 million Facebook users, according to a 2017 assessment.)
Lim says he built Fresh News from scratch with just $10,000. His critics say this is untrue and that Hun Sen is simply bankrolling the site. (A spokesperson for the prime minister did not respond to requests for comment on the site's ownership.) Lim insisted his site was independent — but then expressed pride in his cozy relationship with the prime minister and other ruling party officials. The opposition won't return his messages, he said, though opposition officials told me they'd never heard from Lim.
In a place like Cambodia, Lim's site couldn't be successful without Facebook, which is where almost everyone gets their news. "Facebook is an absolute necessity for my site," he said.
Lim said his most popular stories are about the mundane, like traffic accidents and celebrity gossip. But when it comes to politics, he's quick to note that he alone has the ear of the prime minister.
"They trust me because if they give me the whole thing, I publish the whole thing," Lim said. "If he [the prime minister] wants to spread news, he comes to me … that's why I get scoops." Despite claiming to be independent, Lim said he does not edit Hun Sen's statements, and says he puts out quick stories himself, tapping them out on his phone, based on what message the prime minister wants to get out.
It's clear that Hun Sen, who has spent 33 years in power, understands how important Facebook is in his country. With more than 9 million followers, he is the third most engaged world leader on Facebook, after Donald Trump and India's prime minister, Narendra Modi, according to a study by the public relations firm Burson-Marsteller. The report called his presence "unusual" in its candidness — browsing through shows plenty of selfies as well as shots of him with his family and working behind the scenes. For Cambodians, it was a change from the strongman-like figure he presented for years before.
"He's been a zealous convert to Facebook," said Sebastian Strangio, the author of Hun Sen's Cambodia. "He's using Facebook to sand down the rough edges and present a more avuncular and beneficent public image."
"Facebook is the most important part of work as well as life," said Duong Dara, an aide to Hun Sen and the head of his Facebook team, in a rare interview. "The new generation doesn't have time to watch television anymore, even I don't buy newspapers. The News Feed, I can see quickly."
Duong, who is in his early forties, first started using Facebook, he said, because he saw posts about Cambodia being a dangerous place to visit and wanted to clap back out of patriotism. Later, he created a fan page for Hun Sen, who he had long supported. He attracted millions of followers with his straightforward voice. After the election in 2013, Hun Sen himself saw it, Duong said, and got in touch.
Duong came on board and began building a team to manage Hun Sen's Facebook presence. He declined to specify its size, but said the team was made up of technical people as well as those who understand politics, government policy, and public opinion.
Duong, who speaks English with a perfect American-style accent, has traveled throughout his country and abroad at Hun Sen's side. He carries five mobile phones in a black vinyl case specifically so he can monitor different Facebook accounts. The phones use different cell service providers so that there's always a guarantee of signal when the prime minister needs to post — even during a recent visit to China, where Facebook is blocked, and in less developed parts of the countryside.
Duong's team obsessively monitors comments and likes on the prime minister's posts with the fervor of day traders playing the stock market, trying to replicate successes and interrogate failures. They've learned photos that show Hun Sen's personal side — like selfies or casual snaps — do a lot better than messages about policy.
Duong's team also monitors Facebook for people posting comments critical of Hun Sen that they feel cross the line.
"We don't want that kind of information spread on the prime minister," Duong said. At first, the team, or the prime minister himself, would reply directly to critics, he said. But if the Facebook user didn't stop, Duong's team would try to get their accounts blocked.
"If they keep posting these nonsense messages, we report it to Facebook," he said. "They've been very helpful. I have a good contact with them."
When ordinary Facebook users find a post objectionable, they click a link on the post to report it. Then a Facebook employee judges whether it violates the platform's rules and should be taken down. In practice, it's a clunky process that involves no direct communication or chance for appeal, and the decisions made by Facebook can seem mysterious and arbitrary.
But for the Cambodian government, that process has been streamlined by Facebook.
Duong said every couple of months, his team would email an employee they work with at Facebook to request a set of accounts be taken down, either based on language they used or because their accounts did not appear to be registered to their real names, a practice Facebook's rules forbid. Facebook often complies, he said.
Clare Wareing, a spokesperson for Facebook, said the company removes "credible threats, hate speech, and impersonation profiles when we're made aware of them." Facebook says it only takes down material that violates its policies.
"We have not removed content outside of our policies at the request of the government in Cambodia," she said, pointing to the company's transparency report. The company says any government can submit reports about content.
Duong knows that. In fact, when his team reports critics, they do their best to exploit Facebook's own rules, specifically looking for posts critical of Hun Sen that they think Facebook will also find objectionable.
"I'm really careful about what I post on Facebook now."
In some cases, when Facebook wouldn't take action but Duong's team felt criticism or fake news was over the line, they would report users directly to the police. At least 15 people have been arrested in Cambodia over Facebook posts since 2014, and many more have been threatened in public and private.
I asked Huy Vannak, an undersecretary of state for the Ministry of Interior who has been a vocal advocate for controls on online expression, whether this process denied Cambodians the right to free speech. He was blunt in his response.
"People want a big room for themselves to speak," he said. "But if you let things go freely, it'll be anarchy. … You have to understand that freedom has limits. You need rule of law."
The country's Ministry of Interior and Ministry of Posts and Telecommunications also work to monitor Facebook for content they object to, Huy Vannak said. From cities to villages, government officials are trained to use Facebook to engage with citizens and also keep an eye on what they post to ensure there's no content that threatens social stability — as the government sees it.
The government has a "mechanism" for working with Facebook on that issue, he said, without elaborating.
But for the opposition, it's a different story.
In 2016, research from the analysis firm Socialbakers suggested a significant portion of Hun Sen's Facebook likes came from places like the Philippines and India, which don't have Khmer-speaking populations and are known for hosting so-called click farms where users can buy likes. Lorya Noseda, a marketing consultant who had worked on behalf of the opposition for her uncle, former party leader Sam Rainsy, wanted to bring the matter to Facebook. Facebook says it does not want users to buy likes, saying it will remove fake likes and block accounts that buy them.
Unsure of the right person to contact at the company, Sam Rainsy asked one of his daughters to reach out to a friend at Facebook's London office. The friend connected them to others at the company who managed public pages and worked on the policy team.
At first, Noseda was optimistic. But then they didn't get responses to their emails for weeks or were simply ignored.
"They took three weeks to reply, or there was no answer — or they'd give you a reply that was just bullshit or missing the point, saying it wasn't in their remit," she said. "Then you try to schedule a call, and they say you have to speak to their boss and their boss doesn't respond."
"I just didn't know what to do."
In an email exchange that took place over two months in 2016, and seen by BuzzFeed News, Sam Rainsy wrote a detailed note complaining about reports that Hun Sen was buying followers. At first, the Facebook employee, who works on product policy, seemed happy to set up a phone call to explain the company's rules and point of view. But after Noseda cc'd Sam Rainsy's lawyer, the messages simply stopped. (Facebook contests this, saying they did offer a call, but Noseda says the company's representative did not follow through.)
Kung Raiya, 26, first started using Facebook six years ago because he heard it was a way to meet pretty girls. It never occurred to him that he might land in prison over a Facebook post.
In person, Kung comes off as soft-spoken and a little shy. But his online life is a different story. He first got interested in political activism as a student, when he would cycle to demonstrations after class. He began posting snapshots and videos of post-election protests, and the police abuses that sometimes accompanied them, on his Facebook account, and thousands of people started to follow him to find out what was happening in real time.
"I used Facebook as a news broadcasting service, one just for myself," he said. "Every action I took, I would post about it."
It didn't cross Kung's mind that he could get in trouble for being so outspoken. After all, he had never heard of anyone being jailed over a Facebook post in Cambodia. That changed in August 2015, when Kung was scrolling through his News Feed and saw part of a speech made by Hun Sen. The prime minister vowed to turn the country's armed forces against those who tried to instigate a "color revolution."
Kung had never heard the term before. He asked one of his teachers what it meant. The teacher didn't really know either, but told him it was a form of protest, he said.
Without thinking too much about it, Kung posted on Facebook asking if anyone wanted to start a color revolution with him in Cambodia.
"I was young," he said with a shrug. "I didn't feel afraid. Friends even told me to delete it and I said no, why would I do that? It's not illegal."
Two weeks later, while on his way to class, Kung was arrested. He would spend 18 months in prison, convicted of incitement to commit a felony.
"I'm really careful about what I post on Facebook now," said Noan Sereiboth, 28, a blogger who helps run a political discussion group. "Because of the political situation, the space for talking about politics is getting smaller and smaller."
He had heard of many people being arrested for criticizing the prime minister, he said. They were released after they apologized.
One way Cambodian internet users get around this issue is by using anonymous accounts on Facebook. Some of the accounts use obvious pseudonyms, often incorporating English words like "peace" and "love." Others are harder to distinguish from real names.
This month, Facebook announced a sweeping change to its platform that would prioritize personal posts that friends share or react to and sideline content produced by official pages, like professional news sites, brands, and organizations like nonprofits. In an interview with the New York Times, Mark Zuckerberg, the company's founder, said it was an effort to display more content that involved "meaningful interaction" as opposed to "passive content," like videos or news articles. (Zuckerberg also said the company would work to combat fake news by surveying users on which sources they trust.)
The decision mirrors an experiment the company decided to run in Cambodia and a handful of other developing countries in October last year. That test moved content from publishers and other official pages to a new and somewhat obscure part of the site called the Explore Feed, making it far less intuitive to access.
"The goal of this test is to understand if people prefer to have separate places for personal and public content," wrote Adam Mosseri, head of News Feed, in a statement at the time. (Asked about the experiment, a Facebook spokesperson sent a link back to that statement.)
According to a person with direct knowledge of the matter, Facebook developers believed the move would decrease the organic reach of official pages by 50% to 80%. They were right. Pages from Lim Cheavutha's pro-government Fresh News to independent news outlets like the Phnom Penh Post saw their traffic crash.
The decision sparked an outcry in Cambodia and other countries, including Bolivia, Serbia, Guatemala, and Sri Lanka. Phil Robertson of Human Rights Watch accused Facebook of using developing countries as "guinea pigs" in an experiment.
But he and other opponents of the government have a much harder road ahead of them this time. Facebook's role as one of the two tech giants dominating the digital advertising market depends on keeping its users engaged and spending as much time on its platform as possible — a goal that's more easily accomplished by encouraging users to interact with friends than by serving as a platform for news.
"It's a real shame that there isn't much commitment to actually support people who use Facebook to spread political messages and to try to move forward, to improve the current situation," said Noseda. "They don't care — they're very hands off. They just want people to pay for advertising."
---