After Pol Pot: A Modern Historical Novel
Posted by:
Sophan
| Posted on:
May 27, 2013
Product Description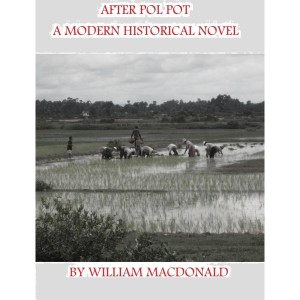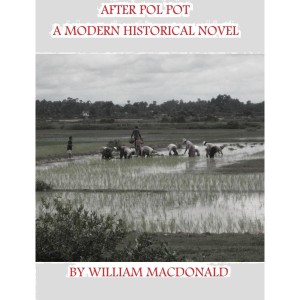 Cambodia was broken open by the Cold War, a passive victim of domino theories, the Vietnam conflict and the casual brutality of global strategies. In the wake of the devastation had moved Pol Pot. Calling his work genocide missed the point, it was suicide, the Khmer Rouge had killed their own. Nearly two million dead, a fifth of the population in less than four years, amidst a senseless spiral of utopian ideology, peasant savagery and mind-numbing incompetence. After Pol Pot had been driven away, Cambodia was consumed by a fifteen year civil war funded by American and Russian rivalry. The ending of the Cold War had found Cambodia a shattered brutalised victim of a country, awash with murderers, survivors and refugees; a victim surrounded by a guilt-ridden guilty world.The book is a political novel set in modern Cambodia drawing on its recent history, the legacies of its violent past, and the guilt that threatens to drown its future.
Emily is a shy, socially clumsy English lawyer with a resentful streak, a taste for alcohol and a driving need to find some kind of direction in her life. In Cambodia where an autocratic and brutal government creates a need for human rights lawyers, she hopes to find that direction. She sees a poisoned society awash with corruption, violence and development aid. Corrupt bureaucrats, ex-murderers, traumatised genocide survivors and westernised idealists mix with a stratified western community of aid workers, missionaries and sex-tourists.

An observer to the brutal suppression of a political protest, Emily becomes caught up in its aftermath as western governments combine in an effort to force democracy and a respect for human rights on to a reluctant weakening government. As someone she meets is promptly killed, and people she trusts start lying, Emily finds herself trapped. Part observer, part pawn, part angry instigator in the chain of events that follows, Emily struggles to understand what is actually going on.
The political protest was organised by Vanta, a journalist from a wealthy, corrupt Cambodian family. With his western education and bruised patriotism, his fury at the diseased state of Cambodian society had finally boiled over. Surviving the massacre he becomes part of the campaign for democracy, ruthlessly intent on using the west to cure his country.
In Pol Pot's killing fields Vanta's father, Tan, survived by learning to coldly understand the world around him without anger and to brutally follow its rules. Thirty years later, devoid of morality, idealism and belief in people, caring only for his family and stability, he stares in panic at the western-driven democratic campaign.
Rolf is a Cold War veteran and victim. He is an ambitious, charismatic man, with a wife to match and magnify his aspirations. He had first come to Cambodia in the eighties as a CIA agent funnelling support to the Khmer Rouge in their struggle with the Russian-backed Vietnamese communists. Returning to Cambodia with the CIA in the post-Cold War world, he struggles desperately to adapt to the new international priorities while nursing a bitterness for the way that his previous work has stained his struggling career.
Product Details
Format: Kindle Edition
File Size: 503 KB
Print Length: 413 pages
Publisher: MAL Publishing (Jun 1 2012)
Sold by: Amazon Digital Services, Inc.
Language: English
ASIN: B0088NT8E0
Link to amazon: http://www.amazon.ca/dp/B0088NT8E0