China-Cambodia Military Fears in the Headlines with New US Intelligence Report
Posted by:
Leadership Skills
| Posted on:
February 5, 2019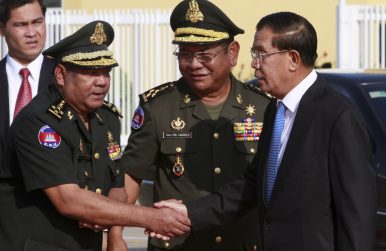 China-Cambodia Military Fears in the Headlines with New US Intelligence Report
A closer look at recent headlines about Beijing's growing military presence in the Southeast Asian state and their wider significance.
Op-Ed: The Diplomat
By Prashanth Parameswara February 05, 2019       
Last week, the suggestion that Cambodia could move towards changing its constitution to facilitate growing Chinese military presence in the country led to another series of headlines about Beijing's rising influence in the Southeast Asian state. While such worries are far from new, their continued articulation by U.S. officials reinforces the extent of the concern around such developments as well as the wider trends that they represent within the Indo-Pacific.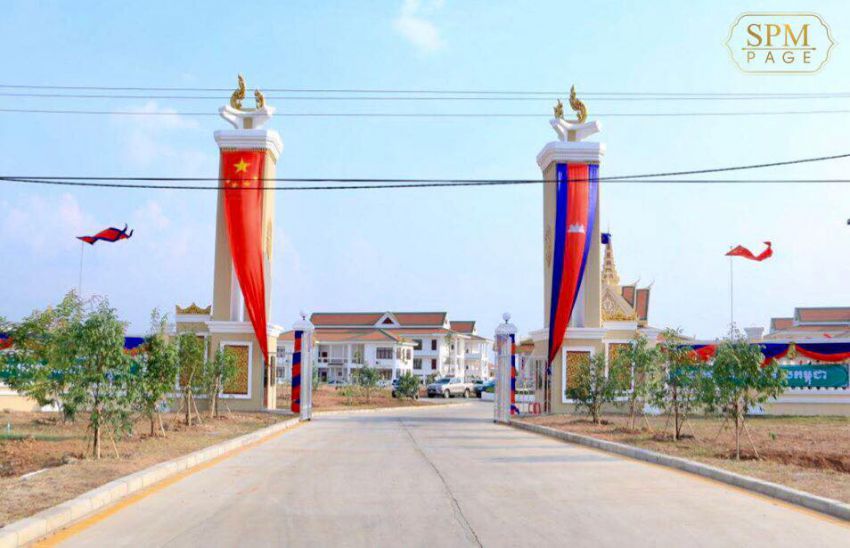 As I have noted previously in these pages, while the idea of a deepening Chinese military presence in Cambodia under Prime Minister Hun Sen is far from new, there has been increased attention to this as both sides have been stepping up their defense ties and amid wider concerns including rising Chinese economic and security presence in Southeast Asia and setbacks to democracy in the region.
A case in point was late last year where we saw the latest round of public scrutiny on the notion of a Chinese naval base in Cambodia tied to a controversial, ongoing port project, with U.S. officials directly raising the issue with Cambodia. As I noted in an evaluation of these concerns, even though specifics may remain unclear for now in the public domain, these fears are not entirely unfounded given some of the developments we have already seen in recent years.
Last week, the fears of China's growing military presence surfaced again following the release of this year's iteration of the Worldwide Treat Assessment of the U.S. Intelligence Community, a collective report produced by 17 separate U.S. agencies. Several media outlets picked up on the fact that in his statement for the record for the Senate Select Committee on Intelligence dated January 29, Director of National Intelligence Dan Coats had mentioned that Cambodia's slide toward autocracy "opens the way for a constitutional amendment that could lead to a Chinese military presence in the country."
This then led to several headlines in Cambodia and internationally about those comments. Unsurprisingly, the Cambodian government reacted rather defensively as well, with the defense ministry rejecting the need for it to amend its constitution and even welcoming the Central Intelligence Agency (CIA) to seek the truth behind these issues.
It bears noting that the narrow focus on Coats' limited comments in his statement for the record to this effect distorts the overall report's focus. A full reading of the report itself as well as Coats' statement makes it clear that the main point that the U.S. intelligence community was making with respect to Southeast Asia was that the confluence of several trends in Southeast Asia, most notably the fragility of democracy and civil liberties as well as China's desire to increase its engagement with the region while diminishing the influence of the United States, could see the rise of developments that poses risks for U.S. interests, including China's increasing military presence.
Within that broader context, while Cambodia is presented in Coats' statement for the record as the main case with respect to this occurring in Southeast Asia – which is just a short three paragraph section in that statement – it is among many cases highlighted in the overall report as part of this wider trend. This is not a case of Phnom Penh being singled out as a unique or extraordinary case as the headlines might suggest.
It is also worth pointing out that those anxieties are not entirely misplaced. Even if we just utilize what we know in the public domain, as I have observed repeatedly in these pages and elsewhere, China is clearly seeking to strengthen defense ties with Southeast Asian states and countries in the wider Indo-Pacific, including U.S. allies such as Thailand and the Philippines, as part of its wider relationships with them.
Cambodia is among the countries where this trend has most clearly manifested. Given the increasing tilt of the Hun Sen government towards China as well previously unprecedented developments in the China-Cambodia defense relationship such as new exercises, it is little surprise that outside powers such as the United States may not rule out other developments in the future as well such as a rising military presence for Beijing. Additionally, even though it is true that a constitutional change might be a big step to take and the Cambodian government may not eventually move in that direction, the challenge of verifying specific claims such as those of a Chinese military base or facility there is exacerbated by the fact that the Cambodian government has not been very transparent about some aspects of its defense engagements with Beijing.
These broader realities remain unchanged in spite of the occasional headlines that point to their more specific manifestations. And irrespective of what any of the sides might articulate about what is at play and how this plays out in the headlines, keeping these realities in mind and maintaining a focus on what countries actually do, rather than what they say, will help clarify the developments at play as well as their wider significance moving forward.