Saturday, August 3rd, 2013
now browsing by day
Posted by:
CambodiaTreks
| Posted on:
August 3, 2013
Secretary-General welcomes Cambodian elections
Secretary-General Ban Ki-moon briefs the press. UN Photo/Rick Bajornas
3 August 2013 – United Nation Secretary-General Ban Ki-moon has welcomed the peaceful conduct of elections in Cambodia and encouraged the competent authorities to deal fairly and transparently with any complaints of irregularities.
"The Secretary-General welcomes the peaceful conduct of the elections in Cambodia on 28 July," said a statement issued last evening by the office of the UN chief's spokesperson.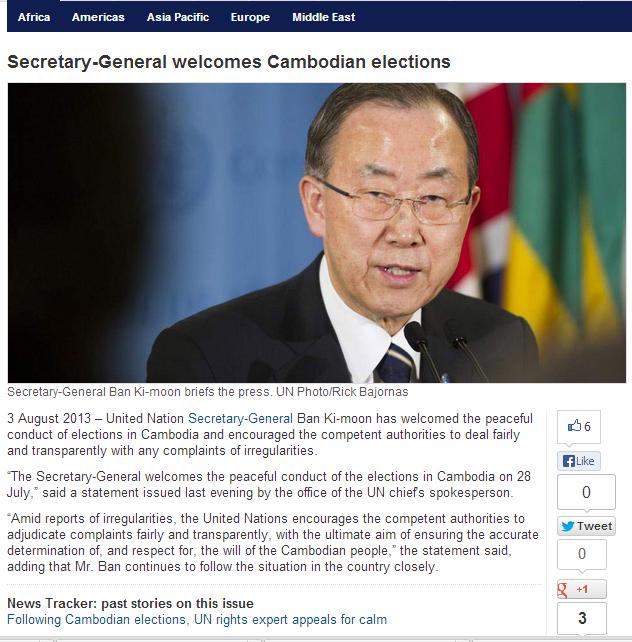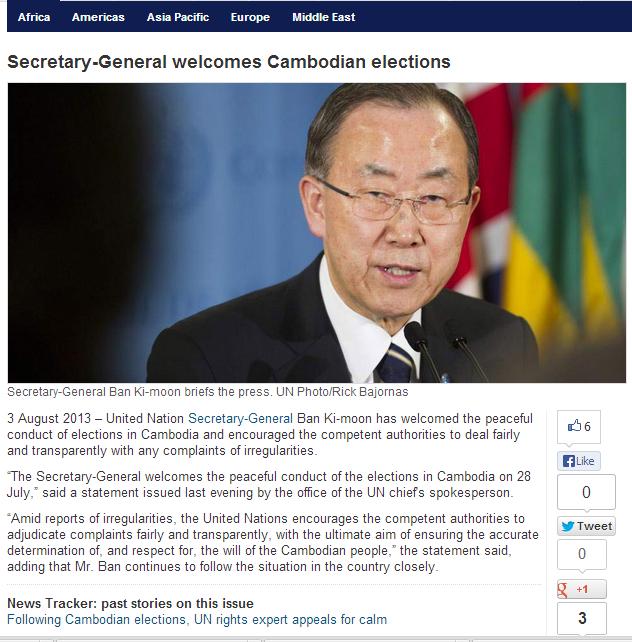 "Amid reports of irregularities, the United Nations encourages the competent authorities to adjudicate complaints fairly and transparently, with the ultimate aim of ensuring the accurate determination of, and respect for, the will of the Cambodian people," the statement said, adding that Mr. Ban continues to follow the situation in the country closely.