FOR RELEASE: Congressmen Lowenthal and Chabot Call On Secretary Of State Tillerson To Ensure Free And Fair Cambodian Elections
Posted by:
Cambodian
| Posted on:
February 10, 2017
Comment: Commune election 2017 and national election 2018 are fast approaching, the domestic political rivalry has been increasingly tough while international communities and foreign countries have been eagerly anticipating those developments. The hot debate comes along with the hotter political repression inside Cambodia as Cambodia's People Party (CPP) under Hun Sen's leadership has taken "divide and conquer" approach over political will to reform as he promised in post-election 2013. During that time, China also expressed concern on effective leadership of political will of reform of the CPP to gain back trust and confidence from the electorates, but up to today, CPP of Hun Sen has visibly increased the opposite trajectory. Now, the United States of America has deeply stepped in to maintain its democratic value of free and fair election. It seems the latest move Hun Sen is taking doesn't make him good in front of the Cambodian voters, the China and the United States of America as well as other democratic countries/communities. Our puzzling questions are:
Could Hun Sen achieve his attempts to stifle opposition party CNRP by dissolving this party through new law amendment proposal on political party, or his unrivalled attempts to undermine the National Election Committee (NEC)?
Could anyone understand that the latest Machiavellian style Hun Sen has been materializing is a sign to call for a mediation for power sharing?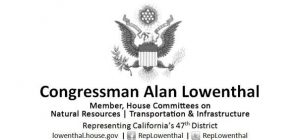 FOR IMMEDIATE RELEASE
Congressmen Lowenthal and Chabot Call On Secretary Of State Tillerson To Ensure Free And Fair Cambodian Elections
WASHINGTON, D.C.
(February 10, 2017) – Congressman Alan Lowenthal (CA-47) and Congressman Steve Chabot (OH-01), co-chairs of the Congressional Cambodia Caucus, today called on Secretary of State Rex Tillerson to ensure that free and fair elections in Cambodia remain a top priority for United States foreign policy in Cambodia.

In a letter, the Congressmen state that the U.S. State Department can play a critical role by communicating to the Cambodian government of Prime Minister Hun Sen the importance of holding elections deemed credible by the international community.

The Congressmen also highlight the passage by the House last year of their resolution, H.Res.728, which established the House's official support for human rights, democracy, and the rule of law in Cambodia. The resolution noted numerous instances of opposition party members in Cambodia being harassed by the country's long-ruling regime, as well as widespread reports of irregularities in the 2013 national elections which resulted in the Hun Sen regime narrowly maintaining its hold on power.

The letter details recent acts of political oppression by the Hun Sen government, including the politically-motivated criminal investigations and charges against the senior officials of the opposition Cambodia National Rescue Party (CNRP).  Sam Rainsy, head of the CNRP, was forced to leave Cambodia and is forbidden from returning, while CNRP deputy leader Kem Sokha was kept under virtual house arrest for months within the party's headquarters. There have also been recent reports that the Hun Sen government is pursuing a legislative proposal that would effectively dissolve the opposition party.

The letter closes by emphasizing that, "In order to foster a political environment where this is possible, the Cambodian government must immediately drop all politically-motivated charges against opposition leaders, cease harassment of the CNRP, allow Sam Rainsy to freely return to the country, and allow independent election observers at all polling places."

Click here to read the full text of the letter.

Congressman Alan Lowenthal represents the cities of Long Beach, Lakewood, Signal Hill, Avalon, Los Alamitos, Rossmoor, Cypress, Westminster, Garden Grove, Buena Park, Anaheim, Midway City and Stanton in California's 47th Congressional District. He can be followed on Facebook, Twitter, or his website.
###
CONTACT:
Phong V. Ly
Policy Advisor / Senior Field Representative
Congressman Alan Lowenthal, CA-47
100 West Broadway | West Tower, Suite 600 | Long Beach, CA 90802

Keith Higginbotham

Communications Director |
Congressman Alan Lowenthal
108 Cannon Office Building
Washington, D.C.  20515
(202) 740-2517
cell
(202) 225-7924
office
Join the online conversation:
Click
here
for more legislative updates from Congressman Lowenthal