Cambodia's Geopolitics at High Risk
Posted by:
Cambodian
| Posted on:
February 2, 2019
Cambodia vs. Venezuala
Again, Cambodia is risking itself by the power-thirst leader to plunge this country into another chapter of chaos and uncertainty. After the jailing opposition leader Kem Sokha in September 2017, the dissolving largest political party Cambodia National Rescue Party in November 2017, and banned the 118 opposition politicians from politics; the government paved way for its own party to the election to sweep all 125 parliamentary seats. The election was a sham and no democratic countries has recognized this poll.
The situation today of Cambodia is not different from Venezuela's. While dictator Nicolas Maduro banned opposition party from taking part in the election, Cambodian government through its extending hand ie. the supreme court dissolved the opposition party CNRP from the political space disrespectful to the nearly half of country's population who have voted for this party.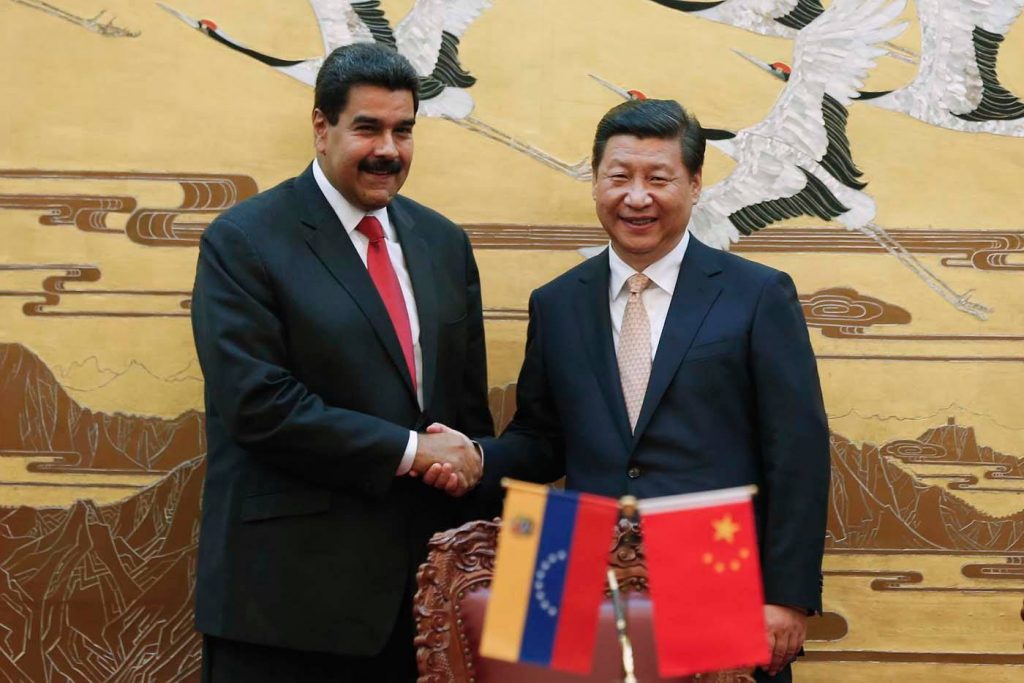 Siding with China solely is not only violating Cambodia's Constitution but poking America's eyes
Cambodia's slide toward autocracy, which culminated in the Cambodian People's Party's retention of power and complete dominance of the national legislature, opens the way for a constitutional amendment that could lead to a Chinese military presence in the country.

ការរអិលចូលទៅក្នុងរបបផ្តាច់ការរបស់កម្ពុជា ដែលរុញដល់កំពូលក្នុងការកាន់កាប់អំណាចរបស់គណបក្សប្រជាកម្ពុជានិងការគ្រប់គ្រងទាំងស្រុងនៃរដ្ឋសភាជាតិ បើកផ្លូវសម្រាប់ការធ្វើវិសោធនកម្មច្បាប់រដ្ឋធម្មនុញ្ញដែលអាចនាំទៅរកវត្តមានយោធាចិនក្នុងប្រទេស។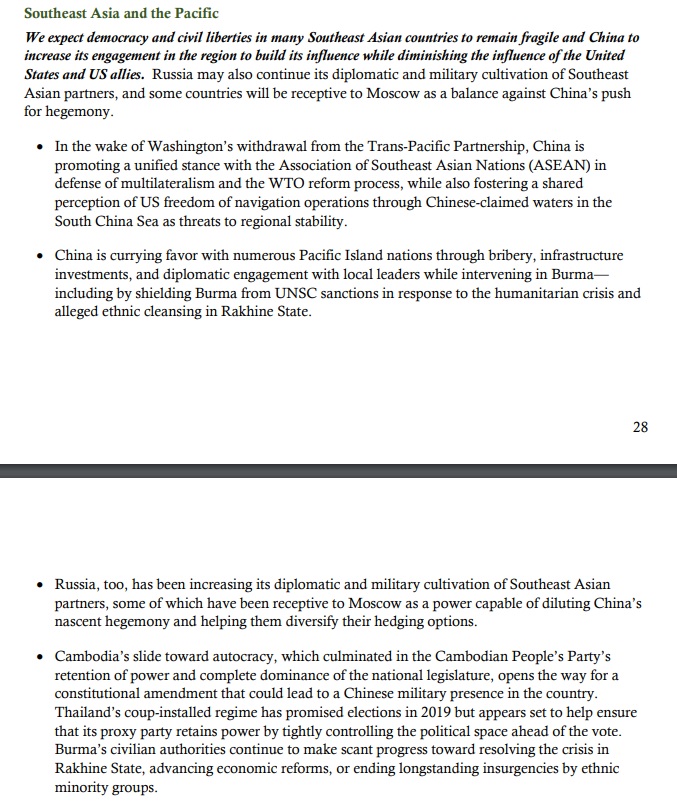 Read the entire article in pdf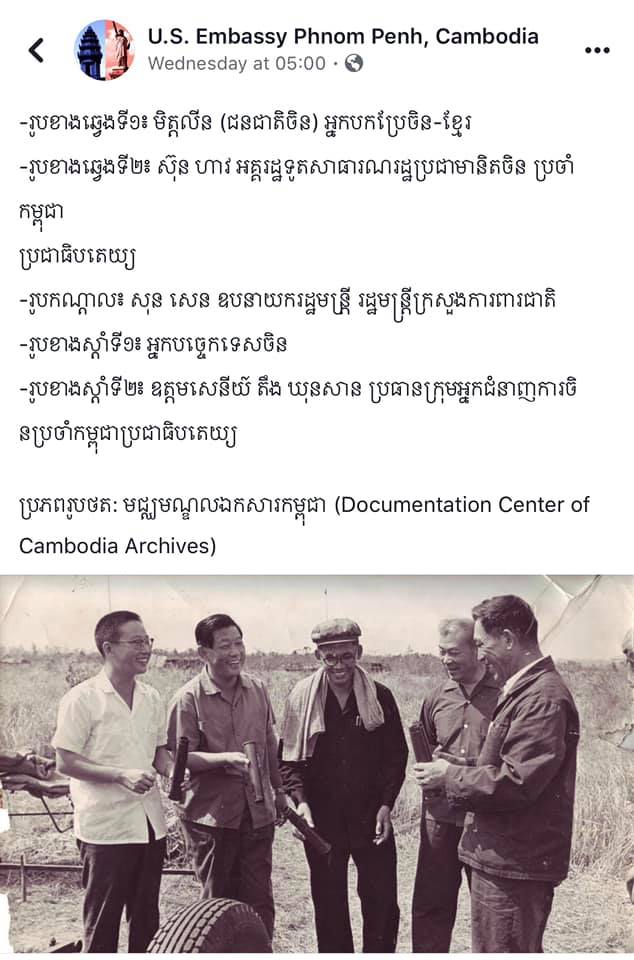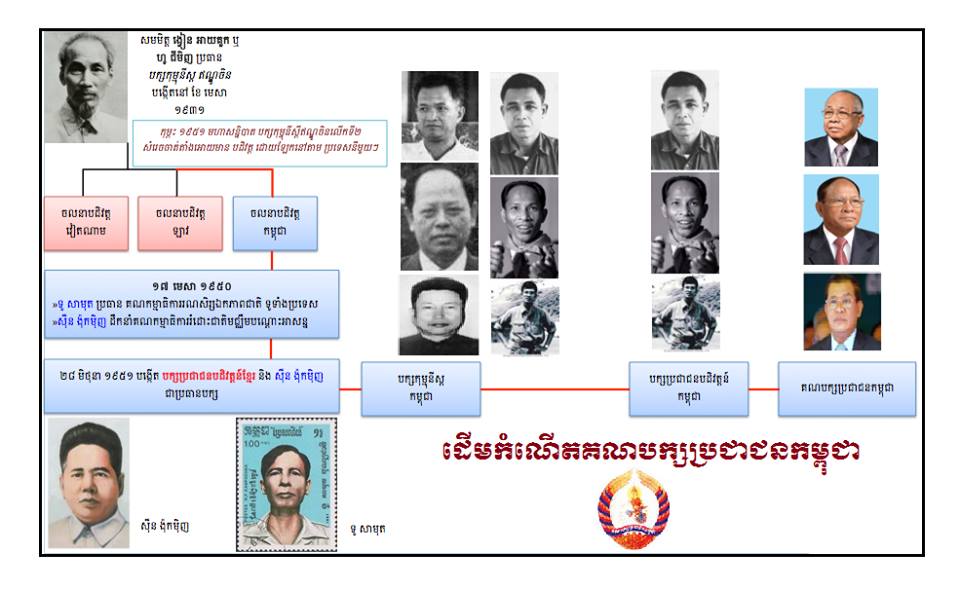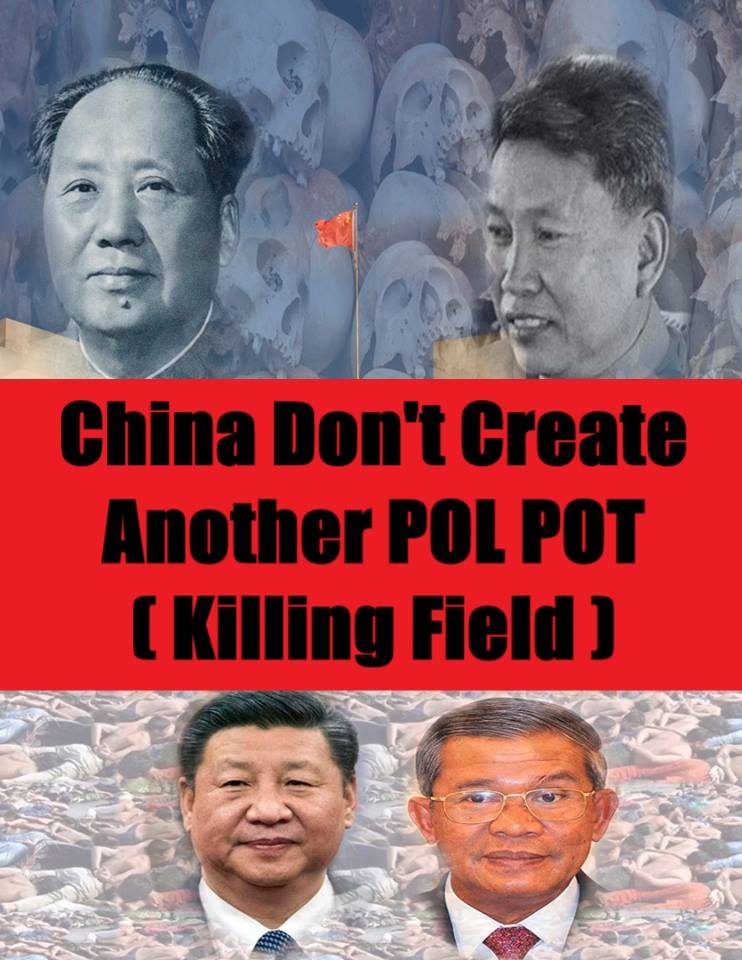 The Human Rights Committee in Cambodia is the Protector of the Government not the People's Rights
Keo Remy, the chair of Cambodia Human Rights Committee read his statement with a high praise and proud privileges for the government in which undermines itself from key objectives, code of conduct and professionalism. This is the anatomy of single-party state governance including the ACU, the Assembly, the Judiciary, and the Arm-force etc.
Cambodia Review – 32nd Session of Universal Periodic Review, 30 Jan 2019 – UPR of Cambodia