Political Paradigm of Pragmatism from the Khmer Youth part 33
Posted by:
Cambodian
| Posted on:
August 26, 2015
This part (33), the author Mr. Sophan Seng described the current dilemma of trust and social capital in Cambodia. The survey research released by Asia Foundation found that Cambodian people have little trust on Cambodia government and governance institution. The deficit of trust is clearly caused by following criteria: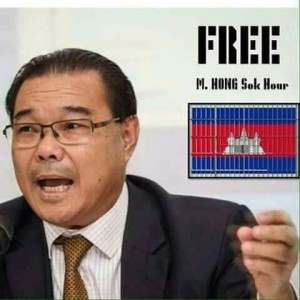 1. Decades of past civil war in Cambodia accounting from Lon Nol republic regime, to brutal extremism of Khmer Rouge, to foreign occupation between 1979-1990, and political turbulence in post-UN sponsored election 1993, all have caused dividing and confrontational movements in Cambodia.
Interference towards the Court and Judicial System of Cambodia by PM Hun Sen is critically saddening. His speech publicized through television about accusing the political activists and senator, and his direct ordering to arrest them are seen undermining the due processes of the court. This political behavior has stifled the judicial system in Cambodia to trial cases fairly, independently, and professionally.
As Cambodia is paced in a post-conflicted stage, the outraging and sensitivity in existing controversies are very common. Hence, political leaders and academia must think twice before making a move with all their grand policy to avoid stagnation. Hun Sen has experienced well in creating public stunts to draw attention and to distract his opponents, but every move have not guaranteed his national interests goal as things could boomerang and bounce back to him unconditionally. Many times of his move shall result in more controversies and dividing.
Prime Minister Hun Sen has been handling border issues through sensitive discrepancies. And the aim to amend the constitution article 2 is seen very unfavorable as Cambodian proverb said " you couldn't cut head to fit hat, but you can cut hat to fit head'.
At the end, the author articulated that good leaders must bear full accountability and transparency to benefit the nation. The nation refers to the Cambodian people, the land, and their future. While leader(s) shall be aged, sicked and died, only the nation and the people are continuing to struggle for their survival. Buddha admired those who have seen this truth and carry out the truth to their utmost ability. Eventually body shall be vanished but remained only name and honor, Buddha assured.